Kahana & Feld Adds Insurance Defense Partner and Expands to Arizona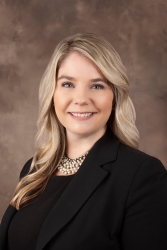 Santa Ana, CA, July 31, 2018 --(
PR.com
)-- Kahana & Feld LLP is pleased to announce that Courtney A. Winzeler, Esq. has joined the firm as a Partner in the construction/real estate, insurance defense, and general liability practice groups. Winzeler practices in the States of California and Arizona and will be opening Kahana & Feld's Arizona office.
Winzeler has spent over a decade defending contractors, developers, manufacturers, product suppliers, and design professionals in multimillion dollar disputes involving high profile, multifaceted construction projects facing claims for breach of contract, construction and design defect, negligence, indemnity, fraud and conversion.
"Courtney is an excellent litigator who will add depth to the firm's insurance defense practice and allow us to expand to Arizona," said Amir Kahana, Managing Partner of Kahana & Feld. "Her significant experience with construction defect and general liability insurance defense matters will serve the firm's insurance clients well."
A resident of Irvine, Winzeler enjoys spending time with her family and donating extensive time to the fight against domestic violence at Laura's House, a Nationally renowned family shelter. Winzeler received her B.S. in Criminal Justice Administration from the University of Arizona and her J.D Magna Cum Laude from Western State University, School of Law. Winzeler is involved with the Orange County Bar Association, CLM, Orange County Women's Lawyer's Association, Association of Southern California Defense Attorneys, and the Celtic Bar. In 2014, Winzeler received the Legal Volunteer of the Year award for her work as a volunteer counsel for victims of domestic violence at Laura's House.
"We are proud that Courtney has decided to join our firm," said founding partner Jason Feld. "Through her work as both a superb attorney and a volunteer advocate for victims of domestic abuse, Courtney exemplifies the type of upstanding attorneys all of us at Kahana & Feld strive to be."
Contact
Kahana & Feld LLP
Taylor Gailing
949-812-4781
kahanafeld.com

Contact