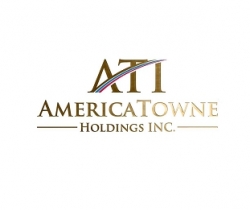 Raleigh, NC, August 02, 2018 --(
PR.com
)-- AmericaTowne Holdings, Inc. f/k/a ATI Modular Technology Corp., a Nevada corporation (the "Company," OTC: ATMO) is pleased to announce its merger with AmericaTowne, Inc., a Delaware corporation ("AmericaTowne"), effective July 31, 2018. This brings to a close a series of corporate actions initiated for the intended purpose of streamlining the Company and AmericaTowne's respective business plans, and increasing shareholder value.
Prior to the merger, the Company was a subsidiary of AmericaTowne. The Company's business plan was narrow, focusing primarily on the development of modular technology and construction. AmericaTowne, on the other hand, had a broad business plan that included developing "AmericaTowne Communities" around the world, facilitating trade agreements, and partnering with African governments to supply building and infrastructure materials, among other things. Moving forward, the Company intends on continuing with its business plan, while also absorbing and assuming all of AmericaTowne's agreements, contracts, and business relationships. This allows the Company to diversify its overall business portfolio, while cutting costs associated with maintaining two separate publicly reporting companies.
As a result of the merger, the Company made a pro rata distribution of registered common stock to former AmericaTowne shareholders. The distribution was made pursuant to the Company's Registration Statement on Form S-4, effective as of June 26, 2018. The merger also signals the effectuation of several related corporate actions, including the Company's name change to "AmericaTowne Holdings, Inc.," the Company's 50:1 reverse stock split, and AmericaTowne's 1:4 forward stock split. These corporate actions, along with the original Plan of Merger between the Company and AmericaTowne, were detailed extensively in the Company's Information Statement on Schedule 14C, mailed to the Company's shareholders on July 6, 2018 and the shareholders of AmericaTowne on July 11, 2018. The Company is processing assumed name filings in Nevada in order for the Company to operate as "AmericaTowne" and "ATI Modular Technology Corp."
The Company's Chief Executive Officer Alton Perkins stated: "The completion of the merger between the Company and AmericaTowne is a significant step toward streamlining and simplifying the companies' operations. The Company and AmericaTowne's prior business relationships and obligations will be maintained under one entity. We chose to rename the Company 'AmericaTowne Holdings, Inc.' because the Company is no longer solely in the business of modular technology. Rather, with the assumption of AmericaTowne's business, the Company has several business objectives, all of which we intend on pursuing aggressively."
About AmericaTowne Holdings, Inc. and AmericaTowne, Inc.
AmericaTowne Holdings, Inc. (the "Company") is the surviving entity following the merger of AmericaTowne, Inc. ("AmericaTowne"), a reporting company, and ATI Modular Technology Corp. ("ATI Modular"). The filings of AmericaTowne can be found at www.sec.gov. The Company shall continue to conduct business under the assumed names of AmericaTowne and ATI Modular Technology Corp. following the effectiveness of the merger. The merger will be deemed effective July 26, 2018, which is the date twenty days after service of the Definitive Schedule 14Cs of AmericaTowne and ATI Modular Technology Corp. The Company has been advised that the Definitive Schedule 14Cs will be mailed on July 6, 2018. The shareholders of AmericaTowne shall be receiving registered shares through the Form S-4 deemed effective on June 26, 2018. The merger does not impact or impair any contractual relationships with consumers or customers of AmericaTowne or ATI Modular. Further information regarding the merger and issuance of shares in connection with the merger will be set forth in a future release. In the interim, the reader is encouraged to review the filings on AmericaTowne and the Company on EDGAR for further information.
The Company intends on continuing to pursue its objectives in providing upper and middle-income consumers in China with "Made In The USA" goods and services allowing such consumers to experience United States' culture and lifestyle. The pursuit of these objectives will continue to be done through AmericaTowne, as an assumed name of the Company. In addition, the Company believes it has made significant progress in developing its business platform in Africa by implementing business and commerce solutions considered mainstream in America, but relatively new in these developing countries. The Company's recent developments in Africa have been highlighted through numerous contractual disclosures on EDGAR. The Company's goal in Africa is through international trade, infrastructure development, and investing to help people, communities, and countries solve problems, prosper and grow. The Company intends on continuing to deploy resources, research and expertise in evaluating further opportunities in developing countries as part of its overall growth model. Notwithstanding its recent progress and intentions, there is no guarantee that the Company will be successful.
Forward Looking Statement
This press release contains forward-looking statements that relate to expectations, beliefs, projections, future plans and strategies, anticipated events and similar expressions. Forward-looking statements may be identified by use of words such as "may," "will," "should," "could," "expects," "intends," "plans," "anticipates," "believes," "estimates," or "potential" or similar words or phrases which are predictions of or indicate future events or trends. Statements such as those concerning potential acquisition activity, investment objectives, strategies, opportunities, other plans and objectives for future operations or economic performance are based on the Company's current expectations, plans, estimates, assumptions and beliefs that involve numerous risks and uncertainties. Any of these statements could prove to be inaccurate and actual events or investments and results of operations could differ materially from those expressed or implied. To the extent that the Company's assumptions differ from actual results, the Company's ability to meet such forward-looking statements may be significantly and negatively impacted. You are cautioned not to place undue reliance on any forward-looking statements and the Company disclaims any obligation to publicly update or revise any forward-looking statement to reflect changes in underlying assumptions or factors, new information, future events or other changes.
Contact: Alton Perkins, 919-436-1888, ap@americatowne.com
www.americatowne.com
Source: AmericaTowne Holdings, Inc.