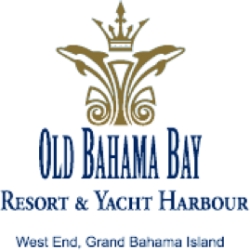 West End, Grand Bahama, Bahamas, The, August 14, 2018 --(
PR.com
)-- In November of 2011, the Condo Owners at Old Bahama Bay were notified by the then operators of the Resort (Ginn LRA) that they intended to close the resort operation effective December 31st 2011. The Condo Owners, in an effort to preserve their investment, the jobs of employees, and the overall economy of the West End village created a Bahamian company named Island Venture Resort & Club, LTD (IVRC) to take over and operate the resort.
IVRC would like to thank the residents of West End, condo unit owners, the staff and guests of Old Bahama Bay. For greater than six years, Old Bahama Bay Resort and Yacht Harbour has operated successfully and financially independently, restoring the resort's position in the marketplace and growing its work force back to 100+ permanent jobs. Residents of West End make up 95% of the employees of Old Bahama Bay, making it the largest employer in the Western District, as well as empowering entrepreneurship by creating space for independent operators. These employees and operators have played a major role, in collaboration with the condo unit owners and guests of Old Bahama Bay, to create a sustainable and viable business model with continued organic growth. They have done so through natural disasters, economic downturns, political changes, and foreign bankruptcy.
Under the leadership of IVRC, Old Bahama Bay Resort and Yacht Harbour has focused its community outreach towards the future of the West End community and our children. IVRC and the resort have and will continue to work with the West End primary school and the WECAN organization to ensure that the futures of our community and our children continue to grow and thrive.
IVRC and Old Bahama Bay Resort and Yacht Harbour openly welcomes new guests, new opportunities, and new investors. Being a premiere tourist destination will always be of the highest priority ensuring West End remains the crown jewel of Grand Bahama Island. With firm and steadfast resolution, their commitment will never deviate from their mission, "Our purpose is to enrich Old Bahama Bay guest's and owner's resort experience by enhancing the enjoyment of their chosen recreational, social, and family activities by providing exceptional services, facilities and amenities." This is all in an effort to ultimately improve our lives and succeed together as one community. Forward, Upward, Onward, Together.
About Old Bahama Bay Resort & Yacht Harbour
Combining Bahamian charm and luxury, Old Bahama Bay features 72 spacious beachfront Resort Condo suites, a 62 slip full service marina, oceanfront pool, on site restaurants, stunning beaches, and the region's finest fishing, snorkeling, diving, and boating activities. Our owners and guests have everything they could want in a tropical Caribbean vacation, at no additional charge - including complimentary paddleboards, kayaking, snorkeling, tennis courts, bicycles, fitness center, and so much more.
Your dream vacation begins where the road ends...
Situated directly on the beach at the western-most tip of Grand Bahama Island, Old Bahama Bay is just 56 miles due east from Palm Beach, Florida and is the ultimate getaway for tranquility, relaxation, adventure and friendly service. The resort has a barefoot elegant ambiance with an out-island remote feel, coupled with the convenience of an on-site private airport featuring a 6500 ft airstrip, with major destination amenities and an international airport in Freeport - just 26 miles away.
For more information about Old Bahama Bay Resort & Yacht Harbour, visit them at
www.oldbahamabayresorts.com
or call 888-983-6188.
Company Contact
John MacDonald
President
242-602-5171
jmac@oldbahamabayresorts.com