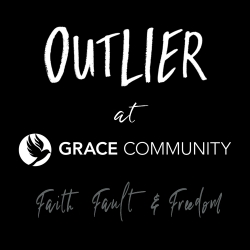 Shreveport, LA, September 13, 2018 --(
PR.com
)-- Join Outlier for this transformational and educational weekend, where restorative justice for sexual assault victims will be explored through the eyes of the church.
October 5-7, 2018.
Shreveport photographer and artist advocate Mollie Corbett and The Outlier Foundation are bringing the Outlier exhibit and documentary film series into the embrace of the Church, as they ask difficult questions and find ways to raise awareness and foster justice for victims of sexual assault. The event will take place at Grace Community United Methodist Church (9400 Ellerbe Rd, 71105), Friday, October 5 to Sunday, October 7. The exhibit features photographs and stories of courageous sexual assault victims, and will be open throughout the weekend for viewing. Special events will include: Artist Talk with Mollie Corbett and a Panel Discussion (featuring representatives from all major religions, therapists, and survivors), exclusive #metoo Readings, and a viewing of the Outlier documentary pilot. Exhibit hours and scheduled events at GCUMC are:
Friday, October 5
Exhibit Hours: 4pm-8pm
Artist Talk with Mollie Corbett and Panel Discussion: 6pm-8pm
Saturday, October 6
Exhibit Hours: 10am-9pm
#metoo Readings: 7pm-9pm
Sunday, October 7
Exhibit Hours: 8:30am-1pm
Exclusive Outlier Documentary Viewing: 10am-11am
As the exhibit has traveled across the state of Louisiana, Corbett seeks out other survivors in each community and collaborates to share their stories through photographs and interviews. Some survivors have become part of this exhibit and episodic documentary film series, released online at http://outlierstories.com.
"My ultimate goal with Outlier is to help victims find recovery and advocacy so that they can turn around and help another victim," said Mollie Corbett. "Victims know they can trust me because I am one, too." A 2016 installation of the exhibition opened at artspace in Shreveport to a packed house during the month of April, which is National Sexual Assault Awareness Month. Hundreds attended the exhibition that featured multiple stories from the surrounding community. The journey has continued to propel itself forward, as more and more stories of victims are disclosed and predators exposed. According to the Rape, Abuse & Incest National Network, "Every 98 seconds, an American is sexually assaulted. And, every 8 minutes, that victim is a child. Meanwhile, only 6 out of every 1,000 perpetrators will end up in prison."
http://outlierstories.com
mollie@molliecorbett.com