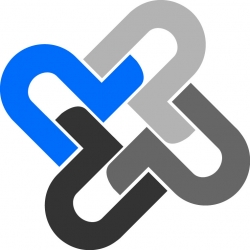 Deer Park, IL, September 04, 2018 --(
PR.com
)-- Kyle Vitale, a student at Illinois State University and a summer intern at The Plexus Groupe, has been selected as a recipient of a $5,000 academic scholarship for the 2018-19 year academic year, as announced today by The Council Foundation.
"The Plexus Groupe is very proud of Kyle for being selected for this prestigious scholarship," said Brian Griffin, President of The Plexus Groupe. "This honor is a testament to the caliber of scholars who participate in our internship program, which helps The Plexus Groupe to develop future industry talent."
The Council Foundation's mission is to bring fresh, diverse talent into the brokerage sector by way of internships with member firms of The Council of Insurance Agents & Brokers. In awarding the scholarships, an independent selection committee looks for candidates who have the potential to excel as leaders and contributors in the commercial insurance brokerage business sector.
Vitale is one of 75 college students across the country who received a Council Foundation scholarship this year. Vitale said he learned of the scholarship opportunity during his first interview with The Plexus Groupe and thought of applying for it as an added perk to the company's summer internship program.
"I was so excited to learn that I won," said Vitale, 19. "I learned so much during my internship at The Plexus Groupe and know that knowledge will serve me well as I further continue in my career."
Vitale, of Lombard, is currently taking online classes at ISU and one class in person at Illinois Central College while working at a fall internship position for a company in Peoria. The finance major plans to spend the scholarship money on college expenses in order graduate in the next two years. He hopes to have a career in finance.
The Council Foundation is a 501(c)(3) charitable educational organization instituted by the Washington, D.C.-based Council of Insurance Agents & Brokers. Part of the Foundation's core mission is to secure the future of the commercial insurance brokerage business by attracting and developing tomorrow's talent, like Vitale.
The Plexus Groupe is an innovative, client-focused insurance brokerage and risk management consulting firm offering innovative solutions in employee benefits, property and casualty, corporate retirement plans, personal lines insurance, human resources administration/consulting, benefits technology services, and mergers and acquisitions. Additionally, the Plexus Global Network gives clients access to insurance placement in 130 countries around the world. The Plexus Groupe is headquartered in Deer Park, Ill., with additional locations in Chicago, Dallas, and Oklahoma City.
Contact: Rebecca E. Eden, Executive of Public Relations at The Plexus Groupe,
312-376-0445 or reden@plexusgroupe.com