Indiana Disability Task Force Aims to Improve the Military Waiver for Hoosier Veterans and Service Members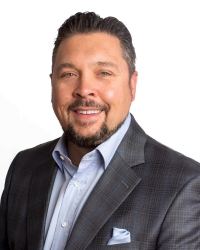 Indianapolis, IN, September 04, 2018 --(
PR.com
)-- On Aug. 22, Jonathan Burlison, CEO of Bridges US, presented a white paper to the Intellectual & Developmental Disabilities Task Force on the topic of Military Waiver Slots. The task force seeks to create recommendations to ensure freedom, choices and quality of life for individuals with disabilities.
Military families currently face challenges such as residency eligibility requirements and being waitlisted for long periods of time. The Military Waiver Slots offers solutions to these challenges by supporting active duty and veteran Hoosiers obtaining services for their children with developmental disabilities.
This recommendation specifically supports creating a priority status on the waiver for these individuals, thereby directly supporting all Hoosier service members and their families.
The Military Waiver Slots hit close to home for Jonathan Burlison, who is a veteran of the United States Air Force and an advocate for all who serve.
"The support of this recommendation is huge not only for Hoosiers, but for all active service members, veterans, and families across the nation," states Burlison. "We have developed an innovative plan and I believe Indiana is spearheading this effort."
Jonathan Burlison and Bridges US are thrilled to see the implementation of the recommendation. The recommendation aligns with Bridges mission which is to, "Provide the services necessary to allow individuals with disabilities, with the support of their families and friends, to live, learn and work where they choose within the community."
For additional information, recordings of meetings, and how you can attend, please visit https://www.in.gov/fssa/ddrs/5455.htm.
About Bridges US: Bridges US was founded in 2000 by a mother of a child with autism. Bridges provides services nationwide in Indiana, Kentucky, Virginia, Colorado, Wyoming and Montana. For more information about Bridges please visit bridges.us.
Contact
Bridges of Indiana
Delaney Francis
(317) 499-2831
www.bridges.us

Contact