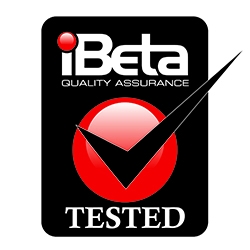 Aurora, CO, September 10, 2018 --(
PR.com
)-- iBeta Quality Assurance is the first biometrics testing lab to achieve accreditation in the newly launched FIDO Alliance Biometrics Component Certification Program – the first such program for the industry at large.
iBeta Quality Assurance is the first software testing lab to attain FIDO Alliance biometric test lab accreditation and is in a unique position to certify biometric systems to the FIDO Alliance Standards. This FIDO Alliance program allows vendors to apply for testing and certification to validate their system performance. The FIDO Alliance certification from iBeta provides time and cost savings as the certification established a trusted standard across all biometric modalities that potential and current customers can rely upon.
Gail Audette, iBeta Biometric Program Manager, stated, "By meeting the rigorous FIDO Alliance training and testing process to become the first accredited biometrics test lab, iBeta has augmented our already mature biometrics testing program to include the FIDO standards certification efforts. We at iBeta are excited to begin testing and certification efforts to this new industry standard."
The FIDO Alliance is an industry consortium launched February 2013 to address the lack of interoperability among strong authentication devices and the problems users face creating and remembering multiple usernames and passwords. The FIDO Alliance has established a Biometric Component Certification Program to establish accredited software testing labs that can provide certification for biometric authentication technologies.
As stated on the FIDO Alliance website – "Biometric user verification has become a popular way to replace passwords and PINs but the lack of an industry-defined program to validate performance claims has led to concerns over variances in the accuracy and reliability of these solutions. The FIDO Alliance, which is made up of a variety of major technology industry companies, has established an industry standard and recently announced its Biometric Component Certification Program."
About iBeta Quality Assurance – iBeta is nationally accredited as a test lab by the National Voluntary Lab Accreditation Program (NVLAP) to the requirement of ISO/IEC: 17025 (general requirements for the competence of testing and calibration laboratories) as well as NIST handbook 150-25 for Biometric Testing.