Women Should Consider a Safer Alternative to Silicone Implants, Announces Orange County Plastic Surgeons
Women Seeking Breast Implants in Orange County Should be Informed There is a Safer Option Than Silicone. IDEAL IMPLANT® Reduces Risks While Providing a Natural Look and Feel.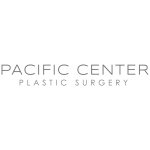 Newport Beach, CA, September 29, 2018 --(
PR.com
)-- Orange County plastic surgeons, Dr. Larry Nichter and Dr. Jed Horowitz, perform hundreds of breast surgeries each year, most of which include first time augmentation, breast lifts and revision breast surgery with breast implants. While both doctors do offer both silicone and saline implants from various manufacturers, they agree prospective patients should be well informed about the pros and cons of the different types.
"There are new reports stating concerns about silicone implants and we feel it is of the utmost importance to get this information out to women considering breast implants," explains Dr. Nichter.
To learn more about breast implant options, please visit: https://www.pacificcenterplasticsurgery.com/procedures/breast/breast-augmentation/
The first release of data of the 7 year FDA IDEAL® Structured Implant trial data was recently presented by Dr. Nichter at the American Society of Aesthetic Plastic Surgery. They demonstrated an increase risk of capsular contractures and rupture rates for all other silicone and saline implants currently available in the United States. Recent concerns with silicone implants have also been noted in a recent article in the Annals of Plastic Surgery and the FDA has responded by saying they plan to convene a public meeting of medical advisers in 2019 to discuss new science on breast implant safety, including an analysis that claims some rare health problems might be more common with silicone gel implants.
Approximately 400,000 women each year in the United States opt for breast implants with the vast majority selecting silicone implants because of the reputation that they look and feel more like natural breasts. Even with the FDA warning that breast implants are not lifetime devices, have issued guidelines recommending a MRI scan at 3 years post implant then every 2 years. Many surgeons recommend that silicone implants be replaced every 10-12 years due increasing incidence of rupture. it is estimated that more than 150,000 women are unaware they are living with ruptured silicone implants. Not only are silent ruptures a concern, but aging implants can also cause wrinkling, capsular contracture causing hardening of the implant, pain, and swelling. The FDA has also said there is a small but increased risk of developing a rare type of cancer called anaplastic large cell lymphoma (ALCL) noted in shaped and round textured implants. In contrast the newer IDEAL® Structured implant is a saline implant that is made to feel like silicone without the worry of silent rupture, or need for MRI follow-up, or replacement until there is a leak as the content is just sterile saline. Rather than a MRI for monitoring, just looking in the mirror will tell if there is a problem. This will result in fewer surgeries for each patient over their lifetime.
Drs. Nichter and Horowitz have noted an increased demand for new breast implant technology options like the structured IDEAL IMPLANT® which they offer at their Newport Beach practice, Pacific Center for Plastic Surgery. In fact, their practice was one of the first in the country to offer IDEAL as another option for patients to consider more than 9 years ago as part of the FDA study. This innovative technology developed by Dr. Bob Hamas consists of an internal baffling structure which provides the natural look and feel women have come to like from silicone gel implants, yet it has a very low rupture risk, easy rupture detection, and only saline coming into contact with the body. Studies are also showing a lower rate of capsular contracture compared to silicone implants.
Both doctors are experiencing a growing number of women requesting IDEAL IMPLANT® who not only reside in Southern California near their Orange County practice but also from around the country and overseas. With over 25 years of experience performing cosmetic breast surgery, former lead FDA investigators during the trial phase for IDEAL, and having a great deal of experience performing augmentation with this hybrid implant, they are regarded as two of the region's top breast surgeons.
While Dr. Nichter and Dr. Horowitz continue to perform breast augmentation with silicone, saline, and IDEAL® implants, they believe the more the public is educated about the growing concerns over the safety of silicone and the issue with silent ruptures, they will continue to see women shift away from silicone and opt for the safer option IDEAL IMPLANT® provides.
About Pacific Center for Plastic Surgery:
Pacific Center for Plastic Surgery, located in Newport Beach, Orange County, California, is headed by two of the top plastic surgeons in California, Dr. Larry Nichter and Dr. Jed Horowitz. Both doctors are board-certified plastic surgeons and have over 25 years of experience specializing in breast augmentation, breast lifts, breast reduction, breast revision, tummy tucks, mommy makeover, and other cosmetic surgery procedures. Both doctors have received countless awards and recognition for their expertise, surgical innovations, patient care, and their medical mission work made possible through their involvement with Plasticos Foundation.
Contact (Media Relations)
Pacific Center for Plastic Surgery
Kym Whitney
949.720.3888
kym@imagedr.com
https://www.facebook.com/PacificCenterPlasticSurgery/
https://www.instagram.com/pacific.center/
Video:
https://youtu.be/goAFD_P7Sjg
Contact
Franco Finesse
Terishka Franco
949-237-0272
www.francofinesse.com

Contact