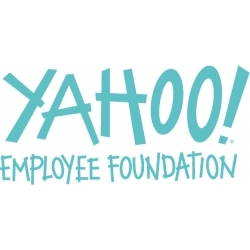 Los Altos, CA, March 17, 2008 --(
PR.com
)-- The Global Learning Foundation (GLF) in Los Altos, California is the proud recipient of a grant of $5000 from the Yahoo! Employee Foundation (YEF), in Sunnyvale, California. The funds will support the Global Learning Foundation programs for children in orphanages in developing countries. These programs provide funds for English-language, special skills teachers and Internet access to children in orphanages in developing countries.
The support from the YEF grant will enable the Global Learning Foundation to hire English language and special skills teachers to teach at the orphanages and help children getting out of orphanages to obtain critical skills to support themselves after the graduation. Tatyana Kanzaveli, the CEO of Global Learning Foundation comments: "We are very excited to receive this support from YEF and look forward to our continued partnership in the future."
The Global Learning Foundation works with local volunteers to hire teachers, set up internet access and assist with communications and on-going support of the programs. Children in orphanages are the most vulnerable group of kids. It's important to help those children to get education and skill sets that will enable their self-sufficiency after the graduation. Global Learning Foundation believes in global economy and wants to provide educational means for children to obtain skills that will enable their participation in global economy, such as English language, computer/internet and communication skills.
Ben Shahshahani, a senior research director at Yahoo, who sponsored this grant, has been involved with the Global Learning Foundation Center from it's inception and is a current member of the GLF's Board of Directors. Ben states, "Providing educational opportunities for kids in orphanages in developing countries is an important goal for the Global Learning Foundation and YEF."
About the Yahoo Employee Foundation (YEF)
Started in 1999 by Yahoo!'s co-founders as a way for employees to personally give back to their communities, YEF offers three major opportunities for participation: donating to the YEF Fund, championing an organization to get a grant from YEF and volunteering through YEF. YEF is entirely employee-driven. All of our funds are donated by Yahoo! employees, all grant recipients championed by our employees, and all YEF activities are run by a volunteer committee of employees. YEF also enables employees to increase their contributions exponentially by championing their favorite community causes. YEF champions who donate at least $50 a year can secure up to $40,000 a year for the charity they support. Since it's inception, YEF has donated over $5.9 million to non-profits championed by employees. http://careers.yahoo.com/yef.html
About the Global Learning Foundation:
Founded in 2007, the Global Learning Foundation addresses the educational needs of children in developing countries. As a part of the program, The Global Learning Foundation provides funds for English language and special skills teachers, Internet access to children in orphanages in developing countries. The Global Leaning Foundation is a 501(c)3, federally registered, tax-exempt organization, and receives over hundreds contacts and requests for service each year (either in person, via phone or online). http://www.globallearningfoundation.net
This media release is available in Portable Document Format (PDF) View/Download
Media Contact:
Tatyana Kanzaveli
(650) 941-8464 Direct
(650) 888-9080 Cellular
###