Shirley A. Brannon Recognized as a Woman of Empowerment by P.O.W.E.R. (Professional Organization of Women of Excellence Recognized)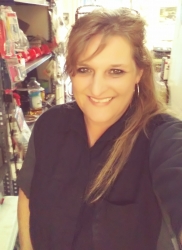 Martinsburg, WV, October 13, 2018 --(
PR.com
)-- Shirley A. Brannon of Martinsburg, West Virginia has been recognized as a Woman of Empowerment by P.O.W.E.R. (Professional Organization of Women of Excellence Recognized) for her outstanding contributions and achievements in the fields of automotive repair services for trucks and for inventing. These women are up and coming in their professions. They have shown exceptional growth in a short period of time. P.O.W.E.R. views these women as emerging leaders who inspire and motivate others to reach for the stars.
About Shirley A. Brannon
Shirley A. Brannon has almost 10 years experience in the automotive industry. She is the owner of Doc's Truck Center in Martinsburg, West Virginia. She recently took over the entire business, which was started by her father. Ms. Brannon is responsible for the overall operations of the shop including hiring mechanics, inspections, ordering parts, customer service and marketing. She is also the inventor of Garage Buddies (which is patented) and The Easy Bulb/Clamp Light Bulb (patent pending). After noticing how many children came to the shop with their parents, Ms. Brannon created a robot toy made up of mechanical parts. It is an educational tool for children which gives them something to do while they are waiting and encourages learning. It is also a great conversation piece.
The Easy Bulb /Clamp Light Bulb allows a light bulb to be pushed in and pulled out rather than screwed in and out. This prevents overtightening and broken bulbs. It also eliminates the chance of cuts, burns, or electrical shock. It enables anyone to be able to change a light bulb, even those with arthritis or limited mobility. The method still utilizes Edison-style sockets so there is no need to change your entire lighting system, just the bulb.
In her spare time, Ms. Brannon enjoys baking and inventing.
About P.O.W.E.R. (Professional Organization of Women of Excellence Recognized)
P.O.W.E.R is a website as well as a digital and print magazine featuring professional and famous women. Our mission is to provide a powerful network of empowering women who will mentor and inspire each other to be the best they can be. Through our valuable services, our members can collaborate with like-minded professionals, gain recognition and obtain knowledge from those who have already achieved success.
Contact
P.O.W.E.R. (Professional Organization of Women of Excellence Recognized)
S. K. Koop
516-365-3222
www.powerwoe.com
Ellen Gold

Contact