Meridian Partners International Announces New Member Firms in Brazil and Argentina
South Star Human Capital in Argentina, and Reciprhocal HR in Brazil join Pitcairn Partners in the US, JAH! Consulting in Holland, and Guru Management in India as members of Meridian Partners International, a global network of talent management and talent acquisition consulting firms.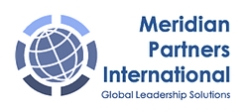 Washington, DC, October 10, 2018 --(
PR.com
)-- South Star – Human Capital Solutions, based in Buenos Aires, will represent Meridian Partners International for Spanish speaking countries in South America. Headed by Gerardo Soula, a former senior level executive with Cargill, South Star will market and promote services and products of the Meridian network within the following countries: Argentina, Uruguay, Paraguay, Bolivia, Chile, Peru, Ecuador, Colombia and Venezuela.
Reciprhocal Management Consulting, and their sister company, Profile Executive Search and Assessment are based in São Paulo. They will represent Meridian Partners International for Brazilian market, and will also market and promote services and products of their network.
Meridian Partners International is a global network of market leading independent consulting firms that collectively focus on leadership talent optimization and acquisition to improve business results. As strategic management consultants, each member firm offers clients talent alignment to business plans, leadership assessment, onboarding and coaching, and executive search services. Meridian Partners International member firms support clients in maximizing Human Capital performance as a key business improvement driver.
Meridian Partners International global boutique strategy and integrated partnership allow clients to get the best of both worlds...focused, hands-on, relationship driven quality to improve leadership talent performance, and global reach.
Contact
Pitcairn Partners LLC
Walter Baker
202-930-8060
www.pitcairnpartners.com

Contact