Tough Mudder Announces Alanic as Official Apparel Partner
For those who looked closely at the finisher shirts teased on Tough Mudders Instagram page yesterday, a hint was given about a new partnership for Tough Mudder. The brand announced today a new multi-year partnership with Alanic as the official apparel partner. Alanic is one of the world's leading activewear brands. As part of the multi-year partnership, look for some Tough Mudder obstacles to be branded with Alanic for the upcoming season.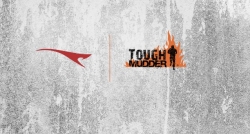 Beverly Hills, CA, October 12, 2018 --(
PR.com
)-- Tough Mudder Inc., the pre-eminent global participatory sport & active lifestyle brand, announced today a global partnership naming Alanic, one of the world's leading activewear brands, as their Official Apparel Partner. The multi-year partnership will launch at the 2018 World's Toughest Mudder, which showcases the most extreme, pulse-pounding, 24-hour obstacle course challenge on the planet, on November 10 in Atlanta, GA.
As part of the partnership, Alanic will outfit all finishers, TM Staff and volunteers across Tough Mudder's portfolio of events in 2019 and 2020.
"Our courses are engineered with teamwork as a key pillar to success," said Rich Abend, Vice President, Global Partnerships at Tough Mudder. "With our shared dedication to strength and endurance performance and providing gear that is a perfect fit for our Mudders, we couldn't have drawn up a stronger teammate than Alanic."
World's Toughest Mudder brings the top talent in obstacle course racing to one muddy course with a single goal in mind – becoming the toughest mudder in the world. Fit for the occasion, Alanic will debut a special branded Tough Mudder obstacle to celebrate the partnership launch and encourage all participants to finish in style.
"Being part of Tough Mudder will allow us to establish and grow the Alanic Brand with active lifestyle enthusiasts and like-minded individuals from around the globe," said Johnny F. Beig, Senior VP at Dioz Group. "As one of the world's leading activewear brands providing performance apparel, we take pride in being associated with participants that put forth their best effort in preparation for, and during these types of events."
Be sure to follow Alanic and on Facebook (@alanicactive) and Instagram (@alanic) for the latest updates from the brand and check there website: Alanic.com
To join the conversation with Tough Mudder, follow @ToughMudder on Twitter and @Tough_Mudder on Instagram and Facebook.
To find a local Tough Mudder challenge near you, check out ToughMudder.com.
About Alanic
Alanic portfolio now extends across manufacturing industries, promotional companies and events throughout the US, Australia, Singapore and Europe. Alanic employs more than 50 people and is quickly becoming an elite player in the running, fitness and lifestyle world for apparel and merchandise.
Adding to its already impressive portfolio of events such as:
- Cooper River Bridge Run
- Hot Chocolate 15K & 5K
- Vancouver Sun Run
- Bellin Run
- Seattle Marathon
- Warrior Dash
- Indianapolis Monumental Marathon
- Miami Marathon
- Salt Lake City Marathon
- New Jersey Marathon
- Beirut Marathon
- Lifetime Fitness
- Ashville Half Marathon
- Dallas YMCA Turkey Trot
- Competitor Group
- Army 10-Miler
- Gate River Run
- Basketball Australia
- Ironman Australia
- Ironman Japan
Alanic is certainly solidifying its presence as a company who event organizers can trust to deliver effective merchandises strategies for their events and brand activations. Alanic is always looking to explore partnerships with similar events throughout US, Australia and the rest of the world.
For more information please visit
http://www.alanic.com
About Tough Mudder, Inc.
Founded in 2010 with the launch of the Tough Mudder obstacle course event series, Tough Mudder Inc. has become a leading global sports, active lifestyle and media brand. With more than 3 million participants, the company hosts more than 150+ events featuring non-competitive (Mini Mudder; Tough Mudder 5K, Tough Mudder Half, and Tough Mudder Full) and competitive (Tougher, Toughest, Tough Mudder X and World's Toughest Mudder) offerings annually in nearly a dozen countries including The United Kingdom, The United States, Germany, Australia, United Arab Emirates, Canada, South Africa, the Philippines, Oman and more through its partnerships with IMG, Invictus Events, Pro Active, Let's Run Ireland and Sports Media and Entertainment 360 (SME360). The company's content arm provides the millions of engaged online brand enthusiasts with fitness, nutrition and wellness content delivered daily across social and digital platforms. Tough Mudder broadcast, OTT and Live Stream programming can be seen worldwide through partnerships with CBS Sports, Facebook, Sky Sports, The CW Network and ESPN Media Distribution. Other sponsorship and distribution partners include CELSIUS, Merrell, KILL CLIFF, Soap & Glory, Guinness, Jack Link's, BrewDog, Samsung, Lucozade Sport, Trek, Toyo Tires, Kingstone Press, Black Tower, Strandgut, Snapchat and Live Stream.
Contact
Alanic
Johnny Beig
1.855.525.2642
www.alanic.com

Contact