New Gospel Artist Steven Hickerson on the Move with New Single Picking Up Steam
Gospel Artist Steven Hickerson Releases First Single "Reset" Under Own Company, Gospel Renaissance Muzik Group in Atlanta, GA,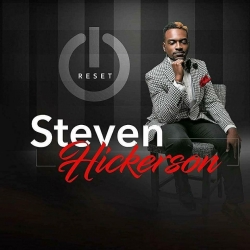 Atlanta, GA, October 15, 2018 --(
PR.com
)-- Most gospel greats began their journey to national recognition in a small church singing in the choir. Some singers even have had success after being background or lead vocals for other nationally known artist or ensembles. In the case of Steven Hickerson, these two factors would remain true.
Steven Clark Hickerson is a chameleon at best compared to other artists in the gospel music industry. This well-known and multi-talented prodigy has gained success as a singer, musician, choir director, composer, and writer. His award-winning vocal genius began in his hometown of New Orleans, Louisiana. He began singing at the age of 4 with a kitchen as his stage, along with his mother & sister as a part of his act. Born to Sterling Sr. and Selena Hickerson, it was no surprise that he seemingly began to sing right out of the womb since both his parents were natural born singers. His parents took note of his interest in playing the piano at the age of 8. Although his father was a bit skeptical about Steven's organist abilities early on, his paternal grandmother would always say "Let him play, because he knows exactly what he's doing."
He continued his lessons with the Late Louise Gable of New Orleans. Choir direction wasn't far behind as he turned the age of 12 and began directing choirs at 2nd Mount Calvary. Performing with 2nd Mount Calvary at the New Orleans Heritage & Jazz Festival was just one of his many accomplishments while serving. At 15, he was rewarded with the title of "Minister of Music" there at his home church. In 2000, he later traveled with the choir under his direction to Lyon, France. His high school days were filled with opportunities to exercise his gifts/talents alongside his peers while deemed as student director of all the choirs. In 2001, he received the New Orleans Gospel Choice award for having the best high school choir in the city. Steven moved on as his career propelled him to a new position as Minister of Music at Bountiful Harvest Full Gospel Baptist church in 2002. This experience would prove to prepare him for his next move in career and ministry. It was around this time that the music that he so loved begin to purpose a real and Godly relationship for him at the age of 19.
In 2005, Steven's life seemingly detoured from many opportunities and life as he knew it in Louisiana due to Hurricane Katrina. He landed with family in Marietta, GA after several of his family and friends were displaced. After the dust settled, he is now living in Dallas, GA, a suburb of Atlanta. He begins visiting Grace Community Christian Church of Kennesaw, GA with his family members in 2005. While visiting Grace, he enrolled in Kennesaw State University where he later completed his B.A. in music degree. It didn't take very long for Steven's gift to make room for him there. Dr. Christopher Chappell, Pastor of Grace, took notice and hired Steven. There he served diligently as Chief Musician for 5 Years. He was recently promoted to Minister of Music in January 2011. In the Winter of 2012, he toured Europe as a featured vocalist and pianist with Sonya McGuire all over Italy.
In 2018, Steven founded Gospel Renaissance Muzik Group, a production and music publishing company located in Atlanta, GA. With Steven Hickerson listed as the main artist on the roster, GRMG and Steven Hickerson has just released his new single entitled, "Reset" which is available on iTunes and Amazon music. The single is picking up radio play in several markets and offers a very powerful vocal delivery that will surely give you goosebumps. You can also catch the official "Reset" video on YouTube.
Currently Steven can be seen in a city near you as he performs with Ricky Dillard & New G as the lead vocalist on the hit song, He shall Reign (King of Glory). Steven is gearing up to go into the studio to work on his upcoming project and is teaming up with some of the talented producers and musicians that worked on his latest "Reset" release. Steven Hickerson is a talent to watch for in the gospel industry and will surely get you on your feet in praise.
Contact
Gospel Renaissance Muzik Group
Shannon Clark
678-403-2990

Contact