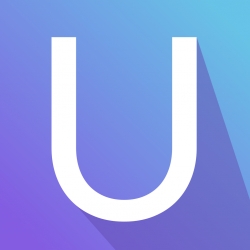 Summerville, SC, October 26, 2018 --(
PR.com
)-- Ladies Choice Fitness Center (https://www.ladieschoicefitnesscenter.com) will be hosting a fundraiser supporting Cajun Navy Relief. The Fall Festival Fundraiser will take place on October 27th from 10am - 2pm in the Oakbrook Shopping Center at 10055 Dorchester Road, Summerville, South Carolina. They have partnered with Ultimatum, Inc. and created a
campaign to collect donations online
from people who are not able to attend the fundraiser in person. The campaign also provides additional opportunities for the local community to engage with the fundraising event.
Many relief organizations stepped up to help communities battered by Hurricane Florence - including Cajun Navy Relief (https://www.cajunnavyrelief.com). Cajun Navy Relief is a nonprofit organization based in Louisiana, and recently supported relief efforts after Hurricane Florence and Michael. The organization is made up of volunteers from all walks of life and all corners of the United States, and they come together to respond to hurricanes, floods, and other disasters to help those in need.
Ladies Choice Fitness Center Director Haven Greer was touched to see an organization made up volunteers coming in to help friends and neighbors impacted by the storm. "The work that the Cajun Navy Relief does is incredible - in a time like this, what we need most is for everyone to come together and help each other. I knew we had to do something to support these heroes and the challenging work that they do."
For more information about the fundraiser, visit: https://beta.yourultimatum.com/campaigns/25
About Ladies Choice Fitness Center
Ladies Choice Fitness Center (https://www.ladieschoicefitnesscenter.com) is a locally owned family business located in Summerville, South Carolina. They specialize in empowering women ages 12 to 95, and their 12,000 sq foot facility is the only full-service ladies only facility in the area. They offer a wide range of services and amenities to help members at all fitness levels reach their health and fitness goals.
About Ultimatum
Ultimatum (https://beta.yourultimatum.com) is a website that empowers customers to take positive action in support of nonprofits, advocacy groups, and more. Community support is activated in real-time and in response to events including social media activity, news, and offline events.
Ultimatum is operated out of San Francisco, California. The company was cofounded by Matthew McCabe and Steve Regester. They are entrepreneurs who bring over 25 years of experience from companies including Amazon, Whole Foods Market, and Lookout Mobile Security. Their advisors specialize in growing startups, fundraising platforms for nonprofits, product management, and social media marketing.
For all PR inquiries, please contact media@yourultimatum.com