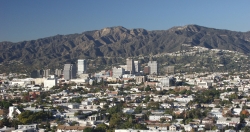 Studio City, CA, November 06, 2018 --(
PR.com
)-- Local real estate specialist, Peter Wassileff just released the latest stats on the San Fernando Valley real estate market and is warning about a possible peak in home values.
There's no question that our economy and real estate market has been on a continuous up swing for years now. As a matter of fact, the nation is less than one year from breaking the record for the longest economic recovery in US history. With that in mind, home prices have continued to rise nationally to values higher than the peak of 2008 before the bubble decided to burst.
The San Fernando Valley is no exception. Due to the desirability of living in Southern California, home prices have soared for nearly 5 years now. But respected neighborhood real estate expert Peter Wassileff with HomeSmart Evergreen Realty says that home prices may be at a peak and frankly, may be preparing for a slide in home prices.
As interest rates continue to rise, many home buyers are getting priced out of the market. Coupling that with the fact that inventory is increasing (partly due to the longer sales cycle to sell a home) and buyers are starting to write offers for lower than asking price.
"Many believe that Southern California is more insulated from major drops in value due to the desirability of our area, but now is the time to sell if a resident is thinking of moving within the next 2 to 3 years," says Peter Wassileff.
Due to the concern some neighborhood homeowners have had with the change in values recently throughout the San Fernando Valley, Peter is offering a totally free home value analysis where he can also give free tips on how to increase a home value based on his knowledge of what other homeowners have done to pump up their value in the past.
"We've been thinking about selling now, while we can maximize our equity prior to the coming market correction," said one area resident. Peter pointed out that it may not be the right time for some families to move and they may wish to stay for another 4 years or more. For a complete market update and market value analysis of your home, contact Peter Wassileff at 818-458-9607 or visit HomeSmartPropertyValues.com.
About San Fernando Valley Real Estate Specialist Peter Wassileff:
Peter, a former Certified Public Accountant, has been involved as an investor and agent in real estate since 2004 in Studio City, CA. He's a Realtor for HomeSmart Evergreen Realty and offers free phone consultations to anyone with real estate related questions throughout the entire area.