Gloria D. Manchester Recognized as a VIP for 2018 by P.O.W.E.R. (Professional Organization of Women of Excellence Recognized)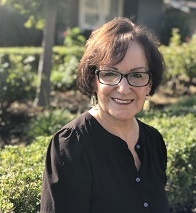 Sacramento, CA, December 21, 2018 --(
PR.com
)-- Gloria D. Manchester of Sacramento, California has been recognized as a VIP member for 2018 by P.O.W.E.R. (Professional Organization of Women of Excellence Recognized) for her outstanding contributions and achievements in the fields of life and business prosperity coaching and as a leader in the nonprofit sector serving at-risk teen girls. Each month they feature women to represent their professions and industries due to their expertise and success in their chosen specialty.
About Gloria D. Manchester
Gloria D. Manchester has over 25 years of experience in the field of personal and professional development and transformational seminars. She is President of Leadership Education Action Programs (LEAP) and serves as a life and business prosperity coach. Under the LEAP umbrella she founded a coaching platform called Create a Thriving Life Story™ which produces group coaching, online workshops, courses, and masterminds to make coaching accessible and affordable for more people seeking positive change in their lives. Gloria co-developed and trademarked a groundbreaking mindset assessment called Prosperity IQ (P-IQ)® which she offers on her platform. She facilitates an accelerated prosperity-building program for entrepreneurs, coaches, and small business owners to develop a thriving mindset using neuroscience to promote changes that last. This ground-breaking "3/S" coaching model based on state of mind/story/strategy helps leaders in exponentially growing their business and revenues.
LEAP is also the major supporter of CARTE-Child Abuse Resolved through Education, a 501C3 nonprofit organization which produces the STARR Life and Leadership Course for at-risk teen girls who are victims of bullying and sexual exploitation.
Gloria Manchester founded the platform Create a Thriving Life Story™, set to launch January 10, 2019, as an innovative group coaching platform for small business, entrepreneurs, coaches, women, and families to discover how to think and live prosperously. Gloria defines prosperity as embracing a healthy, flourishing, influential, and successful life. Living with a prosperity-mindset is thriving in all areas of life. This platform is all about writing or narrating a thriving life story you want to bring to the world. Her signature online product on the platform called, A New Prosperity Story™ is an accelerated communication and relationship-building sales course for entrepreneurs, coaches, and network marketers to achieve extraordinary results in business and in life.
Gloria is also the President and Owner of ConstructSure, LLC, a construction risk management service which successfully manages projects through completion for private money lenders, developers, and contractors.
Gloria was certified as a professional coach by Coach Training Alliance (CTA) in 2008. She is officially certified in Conversational Intelligence® (C-IQ) which is a registered mark of Benchmark Communications, Inc. and The CreatingWE® Institute, derived from the work of Judith E. Glaser. She is also a New Money Story® Mentor Coach, a New Life Story® Mentor Coach, Emotional Intelligence Coach, and a certified Color Code® Personality Science Trainer. She is an accredited coach with the International Coach Federation (ICF-ACC). Gloria has been a successful affiliate with WBECS (World Business Executive Coach Summit) partnering to promote their yearly Summit and other professional coach offerings.
Gloria is co-author and publisher of the book "RE-The wisdom in rethinking your life! - A GPS guide for a woman's life journey." It is an Amazon bestseller in the self-improvement category. It is described as a "do-over guide," a GPS for reinventing ourselves using the same principles and practices offered in her personal-growth and women's leadership course called Partner in Excellence™ (PIE). In this book, readers will be inspired by the intimate testimonies of a few courageous women who made meaningful changes in their own lives using these same principles. Shift happens out of a recommitment to our relationships, career, health, and service to others. Her book and work is designed to empower women - regardless of their circumstances.
Gloria's future plan is to greatly expand Create a New Life Story™ innovative personal and professional development platform, and promote her new movement called Prosperity Evolution Initiative™ which encourages all of us to spot opportunity in our lives, wherever we look. Later in 2019 she'll be offering a membership site for women in their 2nd half of life. She lists her children and Mother Teresa as her mentors. In her limited off time, Gloria enjoys her grandchildren, gourmet cooking, writing, and volunteering with CARTE (Child Abuse Resolved through Education).
Gloria states, "I know how challenging it can be to grow your business and expand your reach to acquire new clients. I've been an entrepreneur for many years, experienced in selling my own products and services, a professional coach, sales and personality science trainer, and a published author. I'm passionate about developing a thriving culture of entrepreneurs and coaches that are inspired and motivated to build a prosperous business and lifestyle. This is how we'll influence more people to create a thriving story for themselves, and make a bigger impact on the world. This is my WHY."
For further information, contact www.createathrivinglifestory.com or gloria@createathrivinglifestory.com.
Gloria is offering free access to the Prosperity IQ (P-IQ)® Mindset Assessment with a value of $27 using coupon code: https://createathrivinglifestory.com/shop/prosperity-iq-2/. This offer is valid until after the anticipated launch on January 10, 2019.
About P.O.W.E.R. Magazine (Professional Organization of Women of Excellence Recognized) and POWERWOE.com
P.O.W.E.R is a website as well as a digital and print magazine featuring celebrities and everyday hardworking professional women. Our mission is to provide a powerful network of empowering women who will mentor and inspire each other to be the best they can be. Through our valuable services, our members can collaborate with like-minded professionals, gain recognition and obtain knowledge from those who have already achieved success.
Contact
P.O.W.E.R. (Professional Organization of Women of Excellence Recognized)
S. K. Koop
516-365-3222
www.powerwoe.com
Ellen Gold

Contact