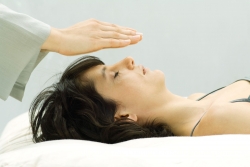 Manassas, VA, November 11, 2018 --(
PR.com
)-- In honor of Veteran's day and Thanksgiving, the energy healing practitioners of Lotus Wellness Center are hosting a free Healing Clinic for all.
Participants who would like to experience mini sessions in Reiki, Access Bars, Tuning Fork Therapy or IET session may come out. No appointment needed, all participants welcomed especially veterans on Sunday. It's a free event.
If you would like to donate, the center is collecting donations for the Journey Within Spiritualist Church in NJ. They have recently acquired the Hydesville School and need to put a roof on it. 100% of donations collected will go to this worthy cause.