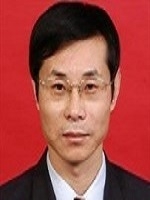 New York, NY, November 10, 2018 --(
PR.com
)-- This evidence-based research recommendation and resource by Dr. Liujing MD, Ph.D gives an oration to an unmet need by summarizing the best practices for the use and applications of "Lung Ultrasound in Diagnosis of Lung diseases in Newborn Infants" to encapsulate objective data - an approach that has the aptitude to elevate the quality, reliability and efficiency of clinical trials.
Respiratory Distress Syndrome in Neonates (Newborn Infants) is reflected on as a lethal condition that may result in respiratory disruption and death. Brought to light by Dr. Liujing, the world-wide famous neonatologist from the Department of Neonatology & Neonatal Intensive Care Unit (NICU), Beijing Chaoyang District Maternal and Child Healthcare Hospital - Lung ultrasound, the revolutionary technology as compared to the traditional Chest X-ray (CT) diagnostic technique, the former is a user-friendly, real-time imaging technique that does not expose patients to radiation exposure, unlike the latter.
The savvy researcher in his study reviewed the sonographic representations of common neonatal lung diseases and demonstrated the role of Lung ultrasound in real-time monitoring and assessment of typical cases.
In his research, he found out that a lung ultrasound is not only capable of the diagnosis of neonatal lung diseases but also plays a positive role in other applications of real-time guidance and evaluation. For instance, a case of a 3-month-old who obtained lung recruitment in predicting the need for respiratory support with positive end-expiratory compression under real-time ultrasound monitoring, by that circumventing the ionizing radiation injury by CT. From his assessment, the researcher corroborates the lung ultrasound rating to be significantly correlated with the oxygenation scores in newborns and displayed sound reliability for forecasting the need for surfactant execution in premature infants,making it particularly optimistic for further applications in NICUs.
In order to determine the sensitivity and specificity of lung ultrasound for TTN, Liujing in association with corresponding researchers conducted a cohort study on 80 neonates admitted to their Hospital. Dividing the neonates in 2 groups of 40 each of 40 infants with severe lung disease and 40 neonates with no lung disease, it was discovered that
1). The Principal illustration of mild TTN is alveolar-interstitial syndrome and double lung point.
2). While the compact B-line and white lung is the chief ultrasound features of severe TTN.
What is more amazing about Liujing's findings is that the "double lung point" is neither a particular nor a sensitive signal for the detection of transient tachypnea of the neonates (TTN) utilizing lung ultrasound. The sign also appears in some RDS, meconium aspiration syndrome (MAS) and pneumonia in newborn infants, etc., which brings into view, quite a different and a spearheading finding as compared to his previous studies. The author explains why it happens - mentioning - because this sign only shows up at the acute stage of some parts of lungs in patients with mild TTN and the recovery stage of some patients with severe TTN.
Earlier the detection of TTN was principally based on typical clinical demonstrations, clinical history, chest radiographic examination and arterial blood gas assessment, but often resulted in more than 60% of misdiagnosis. Presently the ultrasound imagery depicts rare B-lines in the superior lung field and compact B-lines in the inferior lung field. The findings and experience from this study are certain to affect the future of TTN diagnosis and set forth the lung ultrasound to optimally avoid the misdiagnosis and make a reliable diagnosis for TTN. Hence Lung ultrasound enables effective diagnosis of pulmonary edema and thus accurate and reliable detection of TTN.
In recent years, the neonatal Lung ultrasound has emerged to have been broadly utilized in clinical practice. Ultrasound findings in conjunction with clinical information submitted by the researcher are highly useful for the detection of lung diseases and some respiratory distress such as (lung consolidation with variable margins, pleural line abnormalities, air bronchograms, and interstitial syndrome) in newborns. Additionally, lung ultrasound is discovered to safe, accurate, reliable, and a low-cost operating tool that can be rapidly & repeatedly conducted without anesthetic drugs. Given its benefits, lung ultrasound is a leading light of clinical application and promotion, this technology is a revolutionary progress in the field of neonatal pulmonary disease diagnosis. Beyond diagnosis, Dr. Liujing is studying how to use Lung ultrasounds as treatment or assist to treat neonatal lung diseases, and now he has got some excellent results.