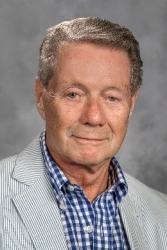 New York, NY, November 10, 2018 --(
PR.com
)-- Kendall A. Smith, M.D. is a professor of Medicine and Immunology in the Weil Medical College of Cornell University. Dr. Smith undertook clinical training in Medicine at Yale-New Haven Hospital. Subsequently, his unswerving focus led him to pursue an investigative career, which was pivoted on fundamental studies of cell proliferation.
While Dr. Smith was a faculty at Dartmouth Medical School, he focused on basic research into how the immune system operates and made various fundamental discoveries that altered our understanding of immunity.
Our immune system is indispensable for our survival. Our bodies would have been susceptible to attack from bacteria, viruses, parasites, and more. It is our immune system, which helps us to remain healthy and mount a complex attack against a foreign body.
Dr. Smith and his team made various advances in this field and created the first antigen-specific monoclonal cytolytic T lymphocytes, which revolutionized the study of T cells. This feat allowed them to discover, characterize and purify interleukin-2 (IL2) molecules to homogeneity, the first interleukin activity to be defined at the molecular level.
A more in-depth study of the same led Dr Smith to propose a new theory that explained how the immune system operated, as an endocrine system, via interleukin molecules and receptors. This was called, "The Quantal Theory of Immunity" which was published by World Scientific Co. in 2010. On observation, the quantal (i.e. all-or-none) molecular mechanisms responsible for the regulation of the immune response resulted in understanding the mutational pathogenesis of leukaemias and most other cancers, severe autoimmune disorders, and primary immunodeficiencies.
In addition, these molecular advances have inaugurated the usage of new combination immunosuppressive therapies permitting multiple organ transplants, new treatments for allergic and autoinflammatory diseases, vaccines, as well as new immune-stimulatory therapies for cancer and chronic viral infections.
All of the above discoveries have been enumerated in a new book, "Molecular Immunity: A Chronology of 60 Years of Discovery" written by Dr. Smith which was published in October 2018 by World Scientific Co.
This book offers an insightful read and poses questions for the next 60 years of experimentation. We are aware that the earlier books of immunology ended around 1970 and since the 1960's and 1970's, were focused on deciphering the cells responsible for immunity.
According to Dr. Smith, the molecular revolution has only occurred since 1980. The purpose of his book is to bring to the reader's notice the colossal progress made in the last 60 years of immunology. Furthermore, the importance of the molecules discovered has been highlighted. The molecules play a vital role in our everyday lives, as they are the keys to intervene therapeutically in the immune system. They enhance or suppress immune reactivity for the benefit of mankind.
Since the book delves deep into T-cells, it also contributes to the study of T-cells and Human immunodeficiency virus infection and acquired immune deficiency syndrome (HIV/AIDS). According to UNAIDS, there were approximately 36.7 million people worldwide living with HIV/AIDS at the end of 2016. 2.1 million children worldwide are living with HIV. Their HIV-infected mothers infected most of these children during pregnancy, childbirth or breastfeeding. 1 million people died from AIDS related illnesses in 2016, bringing the total number of people who have died from AIDS-related illnesses since the start of the epidemic to 35 million.
Dr. Smith's book might be a knight in shining armor. It will be a guiding light for scientists researching to find a suitable cure for this disease plaguing not only the adults but also the children.
His book has been greatly welcomed by the medical world as it has heralded immense hope in the field of immunology. In addition, it will act as a beneficial reference source for the present and the next generation of scientists who take a prodigious interest in the immune system.