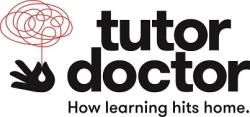 Orlando, FL, November 12, 2018 --(
PR.com
)-- Private Tutoring Franchise Opens in Orlando with Focus on One-to-One Learning.
There will be fewer "math meltdowns" and other homework headaches in Southwest Orlando now that Tony DiSanza has introduced Tutor Doctor – the fastest growing "in-home" private tutoring franchise worldwide – to the community.
Tutor Doctor, a one-to-one in-home tutoring service designed to help students of all ages and subject levels, announced the opening of its newest franchise territory in Southwest Orlando, offering the community and students a private, easy way to get ahead in school. Tutor Doctor of Southwest Orlando opened on November 10th and is owned by local entrepreneur, Tony DiSanza.
The new tutoring business will service the areas of Southwest Orlando, Kissimmee, Dr Phillips, Metrowest, and The Villages.
Tony DiSanza comes to Tutor Doctor after a career in Technology Consulting. Today, he is happy to pursue his passion of working with children and being able to educate students of all ages.
Since the economy's upturn, the demand for tutoring has drastically evolved due to a myriad of reasons, including the adoption of new technologies, rising student enrollments and intense competition among students. As a result, the marketplace for tutoring has never been stronger, with a study projecting the global private tutoring sector to surpass $102.8 billion by 2018.
"Students in Southwest Orlando will gain significant value from Tutor Doctor," Mr. DiSanza said. "I look forward to assisting students of any age in achieving their educational goals with programs that are specifically designed to fit the needs of each individual."
Tutor Doctor starts with an in-depth academic and learning style assessment in order to create a custom program and to find the perfect match between the tutor and student. In addition to working with the students' current curriculum, Tutor Doctor's Academic Game Plan focuses on the development of key executive functions, such as organizational skills, time management and task prioritization, to help students become high performers in school and in life. Tutor Doctor also collaborates with the students' current teacher, while keeping open lines of communication with parents throughout the process.
"One-to-one tutoring ensures that each student is being given the utmost attention and tools for success," Mr. DiSanza said. "It also provides our tutors the satisfaction of seeing their students' progress. It is incredibly exciting to help students reach their full potential."
In addition to providing school-age students with tutoring in various subjects, many families also hire Tutor Doctor to help students get ahead and prepare for more advanced challenges, such as honors classes that could help them get into a preferred college or university. With the recent launch of its ACT/SAT Success Program, students now have access to the best one-to-one, in-home test preparation. Tutor Doctor has also proven valuable for the rapidly growing home-schooled population, as well as for seniors wanting to learn technology skills.
For more information on Tutor Doctor of Southwest Orlando, please visit
www.tutordoctor.com/southwest-orlando
or call (407) 612-2720.
Media Contact:
Anthony DiSanza
Orlando, FL
(407) 612-2720
adisanza@tutordoctor.com