The Federal Foreclosure Assistance Center Goes Live; The FFAC Launched Their New Membership Self Help Assistance Site Today
The Federal Foreclosure Assistance today launched their online interactive website to help home owners at risk. With Foreclosures soaring to historic levels, banks, mortgage companies, lenders and loan service organizations are looking for creative solutions to keep home owners in their homes and open lines of communication. The FFAC helps home owners develop plans and get results from their lenders and to understand the foreclosure process.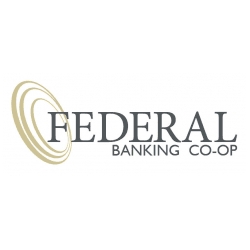 Washington, DC, March 20, 2008 --(
PR.com
)-- With the collapse of the housing boom, nearly 8.8 million homeowners, or 10.3 percent of the total, are underwater. That is more than double the percentage just a year ago, according to a new estimate of the damage by Moody's Economy.com. (New York Times)
Administration officials say they still oppose any taxpayer bailout for either people who borrowed more than they could afford or banks that made foolish loans during the height of the speculative bubble in housing.
But with the current efforts to arrest the housing collapse so far bearing little fruit, Washington is being forced to explore new ideas, among them the idea of a federal mortgage guarantee for troubled borrowers.
Many owners are only gradually becoming aware that their homes would sell for less than the debt against them — a phenomenon, said Richard T. Curtin, director of the Reuters/University of Michigan Surveys of Consumers, that is "beginning to weigh on people, making them uncertain and nervous about the future."
That nervousness is evident across the country, particularly in places like Memphis, a city of nearly 1.3 million people where falling home prices and negative equity are new experiences.
The market can not absorb this many foreclosure at one time, so they are open to many creative solutions. In the past the lenders would file for foreclosure, take the loss and sell the property. Today, there is no market to sell the homes; therefore the lender isn't so quick to foreclose. Home Owners can take advantage of this situation by developing a plan, communicating with their lender and finding other options.
The
Federal Foreclosure Assistance Center
was established to help Home Owners develop a plan, communicate with their Lender, their Servicing Organization, their Mortgage Insurance Company, and find creative solutions.
Lenders are finding themselves short staffed and are not prepared for this volume of foreclosures. Home Owners avoid confrontation and do not respond to the letters and phone calls from their lenders as they do not know what to do and they think avoiding their lenders will slow down or stop the process.
The
Federal Foreclosure Assistance Center
helps the Home Owner to open these lines of communications. The FFAC works with the Home Owner regardless of where they are in the process and help them understand what is happening and how to come up with creative solutions.
The FFAC is seeking new avenues of communication and solutions, and are in contact with the many of the large lenders along with Fannie Mae and HUD to see what solutions can be offered to Home Owners to keep them from losing their homes.
Several of the larger Loan Servicers have initiated Project Lifeline which slows the foreclosure process down giving the Home Owner 30 extra days to find solutions. The Federal Foreclosure Assistance Center can use this much needed time to aid Home Owners to find solutions.
Their main goal is to help a Home Owner develop a timeline of events, a plan of action and open lines of communication and seek alternative solutions, and in the worse case scenario help them understand the long term effects of a foreclosure. In many instances, The Federal Foreclosure Assistance Center can help a homeowner negotiate a move out date and get moving expenses from their lender and reduce the long term effects to the Homeowner.
The FFAC can help qualify a home owner for financial assistance and when the Treasury Department enacts new programs,
The FFAC
can help the homeowner apply for new financing or mortgage guarantee through these programs.
###
Contact
Federal Banking Coop
Barry Stein
561-820-1575
www.federalforeclosureassistancecenter.com

Contact