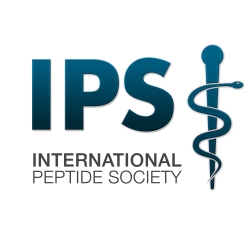 New York, NY, November 23, 2018 --(
PR.com
)-- Delk Enterprises, Inc., a Kentucky based venture capital firm, announced today the completion of its investment transaction in IPS. The investment was made to acquire ownership interest from an early founder of the organization who funded the initial online digital platform and to also seed the organization with additional working capital for strategic growth.
"When I was initially approached with the opportunity, it didn't seem to be something that really fit into our investment criteria; however after hearing the story and their needs from the Medical Director and Chairman Dr. William Seeds, we felt as if there was a real opportunity here," said Jeremy Delk, CEO of Delk Enterprises. IPS had been looking for a strategic investor to take out prior stakeholders on the cap table that were not completely aligned with Chairman's vision.
"This organization, I believe holds tremendous promise on how medical practitioners comprehend and utilize new and innovative treatment modalities. We have already experienced rapid growth and adoption, and we are excited to now have the resources to take this to the next level. It was important to me, and I believe my responsibility to our members and partners that any investment would not have any strings," said Dr. William Seeds Chairman of IPS. "Jeremy Delk and his team have provided not only the resources but have offered up some great insight on how this can be scaled to help more practitioners and ultimately more patients! This is exactly what we were hoping for in an investment partner while still keeping complete control of education, content, and providing overall final decisions to myself and other colleagues on the board."
"IPS is well on its way, and we feel that after this bit of housekeeping, they have the team in place to accomplish their mission, one of which is core to both our personal and investment philosophies, positively impacting health care with a well care approach. We look forward to seeing the organizations developments from here." - Jeremy Delk
About IPS
The International Peptide Society (IPS) was founded to advance the research and practice of the clinical use of Peptides. At IPS we share the commitment to sound scientific principles and evidence-based medicine, we encourage research and development in these fields to complement therapeutic strategies.
IPS was designed and is currently managed by like-minded physicians. Our board of directors comprises of the best in healthcare and some of the most qualified physicians from across the globe. Our goal is to provide the most up to date knowledge and information, to implement the use of these advanced therapeutics in clinical practice.
We stand on a foundation where science and evidence are paramount. To further advance this, we collaborate through sharing clinical data as well as funding clinical research. Our mission is to promote Peptide education and improve the groundbreaking technologies safely and ethically, in order to better patients' outcomes and lives.
About Delk Enterprises, Inc.
Delk Enterprises, Inc. is a Kentucky based privately held boutique venture capital firm. Founded in 2002 initially with a focus on real estate, Delk Enterprises, Inc. has grown into a diversified investment firm with a deep bench of professionals and strategically expanded portfolio. Delk Enterprises, Inc. own and manages multiple businesses based around the globe crossing over into several sectors. For the last 8 years, the firm has increased focus on both consumer brands and health care.
For more information regarding the International Peptide Society or this transaction, contact Kelly Renee, IPS Director of Operations at Kelly@peptidesociety.org or visit
peptidesociety.org