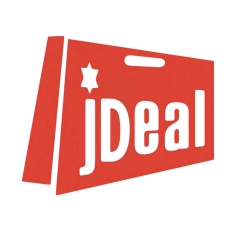 New York, NY, November 29, 2018 --(
PR.com
)-- Online deals and coupon platform JDeal deliver a true win-win. On one hand, they provide for their over 60,000 subscribers and 25,000 social media followers a real way to save money on an incredibly wide range of products and services, while on the other they open the door for those who would like to connect with this growing community. In exciting news for restaurants, bars, cafes, and other businesses who would like to see their offers on JDeal, the company recently announced the launch of a brand-new free service "Submit Your Deal," where these businesses can submit their deal or coupon for inclusion on the platform in a fast, headache-free way. It's not a shock the early response to the new service has been enthusiastic.
"We are always looking for ways to improve our platform for both those who use it for shopping and for the businesses who participate," commented a spokesperson from the company. "We know that our new 'Submit Your Deal' feature will help out all involved. Which means JDeal will only continue to grow. The happier the people we work with are, the happier we are, there's no doubt about it."
JDeal has built their solid reputation through offering surprisingly good deals that are easy to take advantage of, cover common areas of interest, and are often quite generous. This combination has allowed them the build such a large number of visitors, social media followers, and e-mail list subscribers who look forward to seeing the latest deals on a daily basis.
Stay part of the conversation on Facebook, Twitter, and Instagram.
For more information visit www.jdeal.com.
To feature your restaurant, bar, or cafe submit details at https://jdeal.com/restaurants-deals.
About JDeal
JDeal is a leading provider of online deals and coupons as well as a multi-channel service provider targeting the Jewish community. Since 2010, JDeal has been designing and supplying its site visitors with cost-effective deals and coupons to connect business and consumers online.