Pop the Cork: Dance Anthem "Let's Spend This New Year's Eve at Home" is More Fun Than Champagne
New York-based Young Pals Music ushers in 2019 with festive new single from Christi Bauerlee.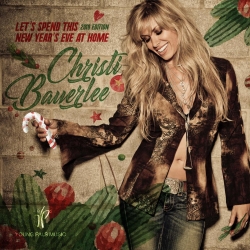 New York, NY, December 07, 2018 --(
PR.com
)-- The wonder of all possibilities is bubbling over, thanks to "Let's Spend This New Year's Eve At Home," the latest single from renowned vocalist Christi Bauerlee.
This latest release from Young Pals Music celebrates the holiday with a joyous uptempo radio-ready remix that proclaims: "Five private parties, four invitations, three club choices, too many options/Got a revelation... one night only, private celebration, Let's have this one night alone/Spend this New Year's Eve at home."
The track was produced, remixed and written by Ayhan Sahin, founder & executive producer of Young Pals Music; and industry veteran Bernadette O'Reilly, with additional lyrics from award-winning Billboard writer & editor Chuck Taylor. The production also includes a posse of New York City-based studio musicians: Mike Sorrentino on drums, Carras Paton on bass, Gene Blank on guitars, Emre Yilmaz providing additional guitars, and Rob Preuss on piano and synth. Jerri Bocchino and Keith Fluitt are on backing vocals.
Vocalist Bauerlee is renowned as a singer, actress and model, with appearances in such TV shows and films as "Something about Mary," "Days of Our Lives," "Lawless," "Jake 2.0," "Family Law," "Striptease" and "Gilmore Girls." She has performed on "Jay Leno," "The Late Night Show" and on Nashville's iconic Grand Ole Opry stage. In addition to being invited to record background vocals for Neil Young, Bauerlee's solo achievements include the 2010 single and accompanying music video for the country-flavored "Show Me Who You Are."
"Let's Spend This New Year's Eve At Home" is available on all major download and streaming sites.
Contact
Young Pals Music
Bernadete O'Reilly
917-450 6482
YoungPalsMusic.com
YouTube Channel:
https://www.youtube.com/user/youngpals/videos

Contact
Multimedia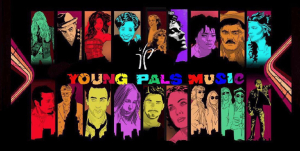 A burgeoning force among post millennial record labels, celebrating a decade of making original, independent music