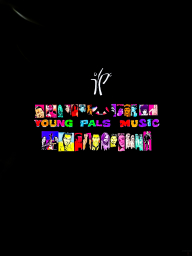 Young Pals Music is a respected force among independent record labels, with a catalog of more than 100 original songs and 35 full-length releases since 2008. Memorable melodies, catchy vocal lines and harmonies, intriguing rhythms and contemporary sound are the fundamental hallmarks of the artists signed to the label.

Songs created and produced in Young Pals' studio are destined to be recognizable from the opening notes, thanks to keen songwriting, innovative production and collaborative efforts to include the act's own talents—from culling their personal experiences written and told in their lyrics, through the authentic representation of their vocal talents, sans the overt processing that is present with so many of today's major label artists. But the most important variable is to build a connection between the artist and the music listener; that's what the label aims for in its music productions and A&R operations.

Time changes musical tastes faster and faster, it seems, as genres like pop music evolve with no boundaries. Young Pals' confidence comes from its talent and passion for making memorable music.

In late 2021, the label's catalog comprises 22 acclaimed artists, including Randy Jones (from The Village People), Anita Ward, Bianca Marroquin, Jerri BoKeno, Norman Gentle (from "American Idol"), Christi Bauerlee, David Keeley and many more.

Young Pals Records has been featured on CNN, The Los Angeles Times, FoxNY, Univision, Telemundo, Playbill, MTV, Yahoo! Music, Fox Morning News, "The Wendy Williams Show" and Style Network; and heralded by USA Today, New York magazine, MTV, Perez Hilton and The New York Daily News.

The company is owned and operated by Ayhan Sahin, who has worked with Frida (ABBA), Olivia Newton-John, Randy Jones (The Village People), Anita Ward, Melba Moore, Phoebe Snow, Broadway stars Bianca Marroquin and David Keeley, Turkish superstars Sezen Aksu and Sertab Erener, actress and comedienne Sandra Bernhard. He is a BMI-affiliated songwriter, with his Young Pals Music Publishing; and a voting member of NARAS (Grammy Awards) and the Latin Grammys.
Status

Private Company

Founded

2007

# Employees

6