NABCEP Registers First Training Provider in LATAM Region
Training Courses to Prepare Candidates for NABCEP Certification and Credentialing Exams Will be Offered in Colombia.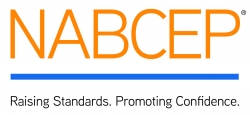 Clifton Park, NY, December 13, 2018 --(
PR.com
)-- The North American Board of Certified Energy Practitioners (NABCEP), the most widely respected certification organization in the renewable energy industry, announced that it recently approved its first Latin American training provider in photovoltaics, Politecnico Industrial Nueva Colombia. Located in Bogota, Colombia, Politecnico is the first program of its kind in Latin America to offer advanced training that leads to NABCEP Board Certification. Advancing uniform standards of practice in photovoltaics technology through quality education related to NABCEP's certification programs will provide opportunities for renewable energy industry partnerships and growth for trainers, regional solar energy workers, and skilled job seekers.
Founded by engineer Jaír Vélez Vallejo on August 4, 2002, Politecnico has developed and expanded programs in both Colombia and the United States to train students in growth technologies. By adding solar energy to its program offerings, they meet the demands of the industry by preparing a workforce ready to move. The first level Associate Course balances theoretical education with hands-on laboratory practice.
"Politecnico Industrial Nueva Colombia is pleased to announce our appointment as the only educational institution for work and human development as a Registered NABCEP Training Provider to teach and develop certified solar technicians," said Jaír Vélez Vallejo, founder of Politecnico. "Our organization is the most important institute for electrical, HVAC and cellular technologies, and we are delighted to work with NABCEP to bring the fastest-growing clean energy technology to Colombia and South America."
"When we started our international expansion, we realized the need to develop a robust vetting process for international PV training providers to help safeguard the development of uniform standards of practice across the globe," said Shawn O'Brien, Executive Director of NABCEP. "We're excited that Politecnico Industrial Nueva Colombia has become the first Registered NABCEP Training Provider in Latin America and will train the leaders of tomorrow as Colombia looks to solar PV to meet its growing energy demands strategically and sustainably."
With a perfect climate for maximum solar PV production, growing concern within the government about climate change, and a population seeking profitable and environmentally responsible energy, Politecnico and NABCEP anticipate rapid and focused growth in the region.
About NABCEP
The North American Board of Certified Energy Practitioners (NABCEP) is the most respected, well-established and widely recognized national certification organization for professionals in the field of renewable energy. NABCEP offers Associate-level credentials, professional certification, and company accreditation programs to renewable energy professionals throughout North America. NABCEP's mission is to develop and implement quality credentialing and certification programs for practitioners by supporting and working closely with professionals and stakeholders in the renewable energy and energy efficiency industries.
Contact
NABCEP
Dan Pickel
518-631-2751
www.nabcep.org

Contact