STORIES International Names Senior Creative Producer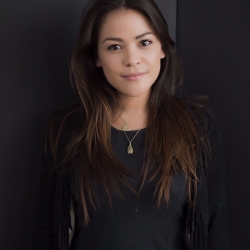 Los Angeles, CA, December 19, 2018 --(
PR.com
)-- STORIES International has hired a senior creative producer who will focus on managing their branded content division.
The company has tapped producer Talia Bella as its first in-house creative producer, giving her oversight of STORIES' branded content division. Bella, who will report to STORIES president and CEO Tomoya Suzuki and to STORIES Head of Production and Development, Evan Cholfin, will also sign and manage talent for their commercial and literary management division.
STORIES International, recently acquired a USD 2.7 million (JPY300,000,000) capital increase from Hakuhodo DY Media Partners Inc. With this closing, STORIES increased its capital and capital surplus to USD 3.88 million (JPY43,510,000). STORIES will enhance its growing business in branded entertainment and PR marketing along with Feature Films and TV development and productions in Hollywood by utilizing the additional capital.
Bella will use her years of production experience to bridge new client relationships and develop original branded content, with STORIES' existing director roster and with the arsenal of directors she will be bringing to the table. Prior to joining STORIES she produced campaigns for clients like MLB, Nike, adidas and Apple.
About STORIES
STORIES LLC is a full-service production, commercial and literary management company based in Tokyo with its international arm, STORIES International, Inc., based in Los Angeles. The company is a subsidiary of legendary video game publisher SEGA Group and Hakuhodo DY Group, the second-largest advertising agency in Japan and seventh largest in the world.
Visit STORIES at
www.stories-llc.com
for more information and the latest company news.
Contact
Tiffany Santarossa
310-363-0624

Contact