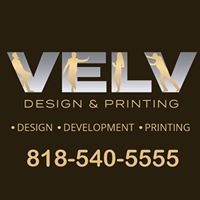 Los Angeles, CA, December 21, 2018 --(
PR.com
)-- The success of an organization's marketing efforts lies in how well their marketing materials have been crafted. These marketing materials become the face of the business, a representation of the organizational ethos that is made visible to potential clients, prior to their association with the brand.
Research shows that 44% of an organization's customers make their first visit to a brand's website only after they receive direct mail marketing from them. Something as simple as a monthly newsletter or the occasional postcard can encourage more people to visit the organization's website than say, an email can. Once they are on the website, these customers take less than 50 milliseconds to form an opinion about the organization's brand and will either continue to browse the website or exit immediately. A study by Adobe indicated that over 59% of all website visitors continue to browse through and eventually engage with organizations whose web designs are colourful and interactive, over those whose web designs are plain, monochrome and static.
The objective of any print material and landing page is to tap into different consumer groups belonging to varied geographic, demographic, and psychographic segments. Log Angeles has been known for being a picky consumer of print and digital marketing material. With customers, investors, and businessmen pouring in from various parts of the world, the content tastes of each member of the audience varies significantly. The city has seen her fair share of entrepreneurs fumble and fall in the face of creating quality print and digital content.
VELV Design & Printing's wide range of print marketing and web design services have been created with great care, keeping in mind consumer psychology. Powered by their experience as designers of professionally-reliable print materials and superb website landing pages, VELV Design & Printing has hand-picked specific services which can help organizations effectively tap into different consumer groups belonging to varied geographic, demographic and psychographic segments.
Currently, VELV Design & Printing is running their annual Holiday Season Christmas Deals. Starting off with 1.000 branded 4x6 postcards at $59.99, business cards with professionally-designed personalized letterheads at $19.99, super specialized and customizable web design packages starting at $599 and finally their highly secure, reliable, cloud-supported web hosting services at $49.99. The organization's other services cover a wide spectrum starting with outdoor signage to label design to website maintenance to Every Door Direct Mail services to SEO marketing.
VELV Design & Printing is a professional
printing services
provider in Los Angeles area. Their customer-research backed offerings have helped multiple organizations give wings to their marketing ventures. The company's diverse set of print and web design services offer clients a comprehensive, one-stop solution to all their marketing material needs.