Robot Bear Opens Office in the United States
Robotic startup, that has a robot bear co-founder, sells its 1st batch in pre-sale and opens laboratory in Boston.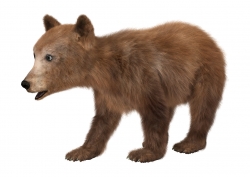 Boston, MA, December 28, 2018 --(
PR.com
)-- According to a report by Research and Markets, it is estimated that the global robotics industry will expand from US$ 34.1 billion in 2016 to US$ 226.2 billion in 2021, which represents an annual composite growth rate of 46%.
Tobyto, the Brazilian creator of the personal robot, or better yet, of an advanced robot bear, has announced today the opening of an office in Boston, Massachusetts, USA. The location will host the robotic labs of the bears in Uncle Sam's land.
"We are super excited to arrive where the magic of robotics technology happens. We foresee a future where machines and people walk side by side," states Marlon Ferreira, CEO and creator of Tobyto.
Tobyto is a Brazilian robotics startup which develops advanced robots that use artificial intelligence to talk, walk and handle objects. Its main robot is a Brown bear cub called Tobyto. The robot bear is a co-founder and currently co-CEO of his own startup. The personal robot was conceived to be a best friend, keep people company and help them with household chores, such as: robot assistant, security guard and entertaining children.
Robots:
Domestic Robot
Tobyto has his own robot, a robot teddy bear that interacts with him through speech. He was developed to keep company and play with the robot bear.
Tobyto Polar is Tobyto's older brother. He can do the same things as the little bear, plus he can handle heavier objects and carry people.
He may work in factories and storage facilities.
Military
Besides the home robot, Tobyto also has a military version, for exclusive use of the armed forces. These robotic soldiers use more advanced components, military accessories (vests, backpacks and helmets), and have a main mission to help transport military equipment and do battlefield recognition searching for threats.
The new lab should start its operations next quarter. And Tobyto's international expansion is just beginning: the robot bear also wants to mark territory in Japan, China, South Korea and Germany. These markets are global leaders in robot sales.
Tobyto will soon run a funding round in the United States, in order to acquire other robots as well as robotics and artificial intelligence startups and speed up the development, and consequently arrive faster to consumers and lead the market.
The first batch of Tobyto robots is already all pre-sold.
"Our robot bear is just about to wake up from hibernation, become your best friend and change the world!" concludes Marlon.
Website: https://www.tobyto.net/
Contact
Tobyto
Marlon Ferreira
55213942-2361
https://www.tobyto.net

Contact