Hensley / Elam Announces Sponsorship in Kentucky Cyber Security Conference
Russ Hensley, CEO of Hensley / Elam, announces that his firm will sponsor the 5th annual Kentucky Cyber Security Conference.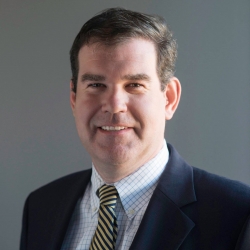 Lexington, KY, January 02, 2019 --(
PR.com
)-- Russ Hensley CISSP, CEO of Hensley / Elam announced that his firm will sponsor the 5th annual Kentucky Cyber Security Conference held by the Kentucky Chamber of Commerce.
"I feel that there is an overall lack of training to the business community in Kentucky on the topic of Cyber Security and applaud the efforts by the KY Chamber of Commerce. In seeing their efforts to lead this gap, I wanted to make sure that as a leader in Cyber Security in the region, that we were supporting their efforts as well," said Hensley.
Hensley / Elam is a leader in Kentucky in supporting IT operations and implementing, consulting and advising on advanced cyber security issues for its clients. "All of our staff is continuously enrolled in training for things that affect security, including general understanding of compliance issues like mishandling of personally identifiable information and how to handle letting our clients know before it happens," Hensley commented.
Hensley / Elam has been servicing clients for over 20 years in the eastern United States with strong emphasis in compliance environments like healthcare and banks. "We are often chosen over our competing Managed Services Providers (MSP) because of our client-base that we have already in these industries. Our clients are not willing to allow someone into their business that is not already familiar with banking or healthcare for example," said Hensley when describing how to obtain new clients.
"As a Certified Information Systems Security Professional (CISSP), part of our professional efforts is to deliver and promote training on these topics to all businesses and I recognized how important this venue is for all Kentucky businesses. It's exciting to help promote and be a part of this event. Hensley / Elam may be the only IT services company in Kentucky with a CEO who is also a CISSP. Security awareness and training runs from the top down in our organization. It is very important to us," said Russ Hensley about why Hensley / Elam was sponsoring the conference.
Conference Website: www.kychamber.com/events/security
Company Website:
www.hea.biz
Contact
Hensley / Elam
Russ Hensley
859-389-8182
www.hea.biz

Contact