Industry Veteran Jack Grace Introduces HOODZ of Las Vegas for Kitchen Exhaust Hood Cleaning Services
Industry veteran and IKECA Past President Jack Grace, HCES/CECS/CESI opens the HOODZ of Las Vegas office to bring the HOODZ brand of professional kitchen exhaust hood cleaning services to the Las Vegas Valley.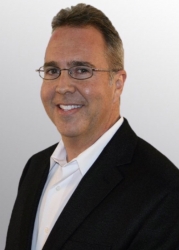 Las Vegas, NV, January 28, 2019 --(
PR.com
)-- Longtime Las Vegas resident, Mr. Jack Grace, HCES/CECS/CESI announces the arrival of HOODZ of Las Vegas. Jack is an industry leader with unique experience. Having served on the International Kitchen Exhaust Cleaning Association Board of Directors where his service included roles as Vice President and two terms as President.
During his service to IKECA Jack led the charge to connect the AHJ community to the exhaust cleaning industry and build a mutualistic approach to fire protection.
His experience includes leading a large hood cleaning organization for many years in Las Vegas serving many of the iconic Resorts of Las Vegas before deciding to join the HOODZ Network.
Jack recognized the value of a unified international brand and developed a vision for what HOODZ could do for the entire industry.
"The HOODZ brand represents the highest level of training, certification, innovation, and dedication. Nowhere else in the industry is there a more committed group working together for common success," said Mr. Grace.
Jack joined the HOODZ home office team in 2016 as a Senior Business Implementation Specialist. Jack provided training and support across the United States traveling extensively to multiple HOODZ office locations to further the knowledge of the network while gaining a unique vision of the exhaust cleaning industry.
"The unique opportunity to visit and work with exhaust cleaners within the HOODZ Network and seeing first hand the top notch performance of the Network from New York City, Nashville Tennessee, Philadelphia, Chicago, Detroit, Indianapolis, Orlando Florida, Phoenix, Los Angeles, and everywhere in between has been a true honor! I have learned as much as I've been able to teach. I am grateful for this experience and look forward to bringing my experience back home to Fabulous Las Vegas!"
Thus two years after joining HOODZ home office team, Jack decided to take that relationship to the next level by opening his own HOODZ franchise in Las Vegas.
"Mr. Grace's dedicated efforts, contagious enthusiasm, and contributions toward the betterment of the HOODZ brand have made a lasting impact that will continue to be realized for many years to come. The HOODZ brand and the industry as a whole are very fortunate to have Mr. Grace's experience and support," said Keith Turner, President of HOODZ International.
Jack envisions HOODZ of Las Vegas as a boutique provider focusing on the highest quality for clients, and providing opportunity for exhaust cleaning professionals to enjoy their work as respected professionals in the industry.
Contact
HOODZ of Las Vegas
Jack Grace
702-629-6639
www.hoodzinternational.com/las-vegas

Contact