System4 of Delaware Introduces ServiceSync, a Comprehensive Software Solution to Drive Multi-Site Facility Management
Delivering quality service in a consistent fashion across multiple locations in a cost efficient way can be challenging for business managers. System4 of Delaware provides ServiceSync, a web based facility services solutions that will save businesses time, effort and money while providing cost insights and control over quality.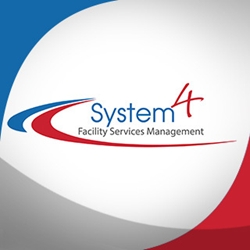 Newark, DE, January 31, 2019 --(
PR.com
)-- System4 of Delaware developed ServiceSync to help organizations manage facility operations across multiple locations. Through extensive research, collaboration with service partners and client focus groups, System4 of Delaware recognized the inherent need to create a solution to manage multiple locations efficiently.
One obvious challenge is growth within an organization. Be it organic or through acquisition, as an organization becomes more successful and expands its physical footprint, it becomes increasingly difficult to manage multiple locations. With growth, comes increased costs and the inability to manage not only the expense, but projects associated with them, effectively.
Branding is another factor for business chains that are growing. It becomes more difficult to ensure delivery of consistent and identifiable service in a way that distinguishes the organization from its competitors and this applies to any industry – whether it be financial institutions, healthcare providers, day cares, fitness studios, to name a few.
A third factor is the increased adoption of management philosophies such as Six Sigma and lean. Management will look to reduce waste, and one of the ways to do that is to have non-core activities outsourced to third parties, so the business can focus on what makes it unique and successful. To do this right, one must ensure that third parties meet internal quality and operating standards.
System4 of Delaware President, Alex Wilson, explains how his company addresses these components, and how technology-based solutions streamline facility management, and revolutionize service through Business Process Outsourcing.
"System4 of Delaware customers enjoy many benefits. From our proprietary work order software (which is free to clients), our scope of services, capabilities and efficiency improvements, we deliver the value that clients need," Wilson added. "We are honored to be the preferred go-to partner for facilities management."
Forward-thinking business leaders have looked at adopting technology driven solutions to increase efficiency. Now, facilities management professionals can reap the same benefits with ServiceSync, a software solution provided by System4 of Delaware, an industry leader in facility services management.
System4 of Delaware President, Alex Wilson, says word is getting out about ServiceSync, a full-scale software solution for comprehensive facilities management. "Businesses across the country are leveraging our platform to find solutions for multi-location management, to gain insights on lowering costs and to decrease distractions to their staff related to general maintenance and operations."
System4 of Delaware ServiceSync software is a step ahead because it helps management avoid the hassle and expense of juggling multiple vendors for common building maintenance needs, such as HVAC, electrical, plumbing, general repairs, commercial cleaning, and much more.
How does ServiceSync work?
ServiceSync is a web-based facility work order management solution. It provides the speed and flexibility to manage one, or multiple locations from a single platform. This powerful tool provides customized reporting options, full work order management and status alerts.
ServiceSync users enjoy complete visibility and control to oversee multiple sites, along with the time and cost saving benefits associated with:
1. Use of a single vendor partner in System4, rather than having to identify, choose and juggle multiple service vendors for a variety of maintenance tasks
2. Ease of scheduling through an automated work order process that saves the time and energy of reviewing maintenance timelines and scheduling needs for all work within a facility
3. Client enters the work order and the rest is handled by System4 – start to finish
4. Comprehensive data capture and documentation to avoid compliance issues
5. Automated budget management tools, with built-in settings to prevent expenditures that exceed pre-determined limits
6. Full reporting for total visibility, to help organizational leadership make informed decisions
7. ServiceSync software is provided free to System4 clients
The complete System4 of Delaware package incorporates people, processes and technology necessary to implement a full-scale enterprise maintenance solution. In most cases, System4 of Delaware can show significant savings in total facilities management costs for organizations that adopt the solution.
To schedule a free consultation to review your needs and to discuss ServiceSync or other service options, please call us at (302) 894-7574, or send an email to info.DE@system4usa.com
About System4 of Delaware
System4 of Delaware
offers a wide array of facility management services, including commercial cleaning, to help organizations of all sizes save time and money. The company is a "one contact" solution, offering nearly two-dozen interior and exterior facility services, a comprehensive software technology platform to support client management and the expertise of a team dedicated to service and excellence.
Some of the System4 of Delaware facility services include: Janitorial services; floor care; window cleaning; power washing; preventive maintenance and repairs; pest control; painting; HVAC; plumbing; electrical; landscaping; and parking lot repair and maintenance. System4 of Delaware also offers professional cleaning services for companies that require highly specific cleaning criteria and/or medical-grade disinfection.
www.system4delaware.com
Contact
System4 of Delaware
Susan Canale
302-894-7574
www.system4delaware.com

Contact
Multimedia
ServiceSync is a web-based platform that streamlines the process of managing your facilities.
ServiceSync is a web-based platform that streamlines the process of managing your facility by managing all the vendors, all the contracts, and all the vendor compliance with just a touch of a button.