Red Pill Medical, Inc. Introduces New CBD Product Line to Combat the Common Problems Americans with an Active Lifestyle Face Everyday
Red Pill Medical's CEO Gregory A. Smith, M.D. (Producer of the American Addict films) has rolled out a new science-based line of CBD products designed for everyday use to address a variety of common complaints to help people reach their personal peak.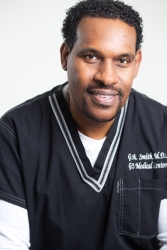 Redondo Beach, CA, January 31, 2019 --(
PR.com
)-- "I am constantly seeing patients who feel fat, ugly, tired, stressed and generally inadequate and this is magnified by the images portrayed on TV and film. I want people to compete with themselves not compare themselves to the unrealistic images portrayed in the media," said Dr. Smith.
Red Pill Medical, Inc. spent its first two years in existence focusing on the medical side of CBD working with physicians and other healthcare professionals across the U.S. to introduce medical CBD into their practices. "Too many Americans are not sleeping, have high levels of stress, are overweight, irritable, sad and have sexual dysfunction. It doesn't have to be this way, there are answers without popping more prescription pills," said Dr. Smith.
Red Pill Medical, Inc. is a California-based health and wellness company focusing on cannabinoid adaptogen research and development.
redpillmedical.com
Contact
Red Pill Medical, Inc.
Gregory A. Smith M.D.
844-733-5442
redpillmedical.com
Cell phone: 424-206-8336

Contact