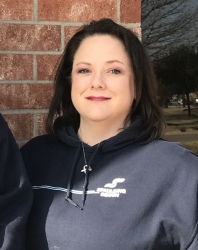 Frisco, TX, February 04, 2019 --(
PR.com
)-- Deidra Gurn today announced the launch of the Frisco-based franchise of Spaulding Decon, a nationally established leader in crime-scene cleanup, hoarding cleanup and meth lab decontamination, which will serve the broader Frisco area.
Gurn has spent the past 15 years as a high school teacher. When looking for new opportunities, she looked for something that would inspire every day. "What drew me to a career in teaching was making a positive difference in the community," stated Gurn. "Though to many it seems like a huge leap in careers, Spaulding Decon allows me to serve those in our community facing some of the most difficult times of their lives. My ability to help in times of need is incredibly fulfilling."
In preparation for launch, Franchisee Deidra Gurn performed extensive training at Spaulding Decon's headquarters in Tampa, FL, provided by the company's owner Laura Spaulding. Training encompassed hands-on operations, technology with Spaulding Decon's proprietary estimating software. During the course of training, business performance goals were set along with a budget.
"Deidra came to training ready to dive right in," stated Spaulding. "Though relatively new to the industry, her dedication to helping others is inspiring - we cannot wait to see how she grows the Spaulding Decon brand in the Frisco area."
Those in need of Spaulding Decon's services in the Frisco Texas area can contact Deidra Gurn via phone at 972-379-9799 or email at dgurn@spauldingdecon.com.
About Spaulding Decon
Based in Tampa, Fla., Spaulding Decon the only franchise offering in the country for crime scene cleanup, hoarding cleanup, as meth lab cleanup as well as actively buys houses in cash. Spaulding Decon's unique real estate component provides their clients a way to get rid of the home and bad memories without being saddled with renovation, and restoration. Spaulding Decon also specialize in water restoration after emergency flood situations. The company has been featured in the Wall Street Journal, Entrepreneur Magazine, and the Huffington Post among other national publications. For more information on this exciting franchise opportunity, visit Spaulding Decon or call 866-99-DECON.