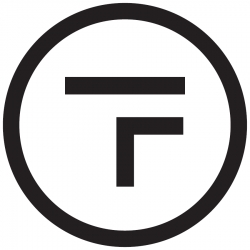 Munich, Germany, February 05, 2019 --(
PR.com
)-- TRY.FIT and HP Inc., today at ISPO, announced TRY.FIT will distribute FitStation powered by HP throughout Russia & the CIS (Commonwealth of Independent States) - formerly the USSR footwear market.
Revenue in the Russian Footwear market amounts to US$16,728m in 2019. The market is expected to grow annually by 4.9% (CAGR 2019-2021) according to a Statista report.
"TRY.FIT is perfectly positioned to pioneer the digital transformation of custom 3D printed orthotics into CIS," said Edward Ponomarev, General Manager, commercial business development and strategic partnerships, FitStation powered by HP. "FitStation is a transformative platform that supports HP's journey to reinvent how the world designs and manufactures with commercial 3D technologies."
The FitStation platform utilizes specialized hardware and software components to capture an individual's unique 3D foot scan, dynamic gait and pressure data. This data is automatically analyzed to provide manufacturing instructions for 3D printed custom insoles and personalized shoes.
"Last several years we've been developing software and hardware technologies that help people find the best fit footwear (size & model) by analyzing digitally simulated geometric and physical collisions between 3D fitting clones of the shopper's foot and the shoes," said Vagan Martirosyan, Chief Executive Officer, TRY.FIT. "FitStation platform can fully utilize our innovations as well as enable us and our customers to make a next step towards customization and personalization of footwear."
TRY.FIT Leads the Custom Shoes Industry into the Future
The TRY.FIT leadership team has decades of experience in 3D geometry reconstruction, 3D modelling and simulation of clothing and shoes and understands the pitfalls of manual, subjective, error-prone manufacturing that has dominated the industry for more than five decades. TRY.FIT has developed technologies that eliminate these errors by combining the 3D and dynamic quantitative data from FitStation, along with the custom footwear manufacture's expertise. The brands can now design more precise footwear using digital manufacturing techniques such as 3D printing and Multi-Section Polyurethane Injection (MSI), with the utmost accuracy, specificity and design features that has never been possible under traditional manufacturing methods.
About TRYFIT Technologies Ltd.
TRYFIT Technologies Ltd. offers a software and hardware solution, offline and cloud-based, end-to-end ecosystem that integrates foot scanning, AI based shoe recommendation, shoe last analysis and customer management. More information is available at: http://try.fit