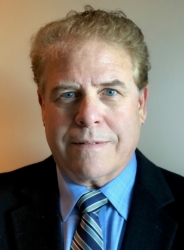 Northford, CT, February 08, 2019 --(
PR.com
)-- "I'm looking forward to sharing my 30 years of experience and knowledge of Oil Containment and Environmental Protection options with the utility professionals and engineers at this event." - Bill Gannon - President, SPI
Bill Gannon founded Solidification Products International, Inc. (SPI) in 1991 to further develop solidification techniques and focus on new emerging technologies for oil containment. He holds 12 US patents which are for specialized products that prevent Oil Spills and Oil Sheen from escaping while allowing rainwater to drain from above ground Tanks and Transformer containment areas and has recently filed for a new patent on a novel absorption media to prevent Synthetic Ester fluids from escaping oil containment areas while draining rainwater.
In the beginning, Solidification Products International Inc., developed and manufactured specialized absorbents to solidify spills and sludge or separate oil from water. Since then SPI has evolved into a leader in producing state-of-the-art Oil Spill Containment products and systems for utility companies, municipalities, Industrial, transportation and other privately held business. SPI's technology has led to the development of passive oil containment systems that offer 24/7 protection from the release of oil, whether a faint sheen or a full-blown spill. These systems are particularly important for unmanned containment areas where oil contaminated storm-water could runoff or overflow into the environment.
Over the years, thousands of SPI- Petro-Plugs®, Petro-Pipes®, Petro-Barriers™, Pump-Thru Barriers™ and Custom-Made oil absorbing products have been installed across the United States, Canada and throughout the world. All products reflecting top industry performance and "best value."
SPI is a certified Veteran Owned, Small Business (VOSB) that continues to find solutions to even the most difficult environmental problems related to contamination from oil, hydrocarbons and related materials. Their capabilities range from retrofitting projects for 100% oil spill containment to engineering and manufacturing custom products for a multitude of applications that are vital to all industries that seek to protect the environment.
To learn more about the "Life of a Transformer" Doble Event visit:
https://www.oilbarriers.com/news2
For additional information on the entire spectrum of SPI products designed and manufactured for removing oil and hydrocarbon contamination from storm-water, please visit our website: oilbarriers.com or give us a call at (203) 484-9494.