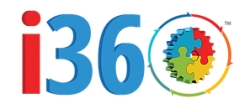 Phoenix, AZ, February 08, 2019 --(
PR.com
)-- Reach IPS Partners with Cyber Trust Alliance to Offer Security Risk Management and Compliance to Healthcare Services
Silicon Valley-based Reach IPS and Austin Texas based Cyber Trust Alliance announced today that they have agreed to bring joint Cyber Security and HIPAA Compliance Consulting solutions to the marketplace.
Over the past three years, Cyber Trust Alliance has become a trusted cyber security and compliance company for hospitals, accountable care organizations and physicians across Texas and the United States. Their mission is to help their customers reduce their risk, secure networks and data, and help them navigate the rapidly changing landscape and assure all compliance standards.
Reach IPS is a leader in the collection & communication of health data from patients to care providers between doctor appointments. Reach IPS digitally connects patients and providers, through its i360 fully interoperable healthcare IT platform to allow physicians to provide eVisit technology, remotely monitor and adjust clinical care plans between provider office visits. The i360 platform collects patient vitals and biometrics via multiple, patient-centric healthcare IoT devices and natural language processors, analyzes the data, and simultaneously populates multiple EMRs/EHRs with the patient health information in their native format.
Steve C. Lipp, MBA, Chief Executive Officer of Reach IPS, has extensive experience in finance directly related to healthcare.
"By adding Cyber Trust Alliance, we are driving the market in using security as a strategic venture partner. We believe this is the way of the future to stop hacking and other illegal enterprises by protecting our clients base network We are focused on security and compliance testing with Cyber Trust Alliance to bring an added benefit to our clients," said Lipp
David A Wanner, MBA/MHA, Chief Administrative Officer of Reach IPS, has extensive experience in healthcare enterprises.
"Cyber Trust Alliance extensive security and compliance technologies bring a new layer of dynamic capabilities to Reach IPS. While our i360 platform has long had the capability of delivering telehealth and remote monitoring services to patients, we can now offer a robust, security and HIPAA consulting to our customers. We are focused on moving forward with Cyber Trust Alliance to bring complete health and business consulting services in a proficient and user friendly way," said Wanner. "We look forward to working with Randy and the team he has assembled."
Randy Steinle, Co-Founder of Cyber Trust Alliance, has helped connect direct analytics bring frontline security and policy work into healthcare and wellness services that are key to people's well-being and overall quality of life to protect patients ePHI data from all forms of breach.
"We are honored to be partnering with Reach IPS as this alliance will give our hospital base even more advanced healthcare modality data integration," said Steinle. "Our #1 goal is to help drive better healthcare security as we strongly believe that medical facilities and their patients deserve top flight protection in today's volatile world."
The speed of current breaches has no historical precedent. Moreover, it is disrupting almost every industry in every country. The breadth and depth of these intrusions herald the transformation of entire network and enterprise systems of production, management, and governance.
About Cyber Trust Alliance
Cyber Trust Alliance was formed to help medical practices, hospitals and their business associates protect their ePHI, remain HIPAA compliant and remediate conditions which could lead to cyber security breaches and hefty non-compliance fines. The new Cyber Trust Alliance - CEBA Risk Management tool, helps make security and compliance affordable and attainable.
The organization has now conducted over 120 hospital audits throughout the United States and has expanded its practice by 50%. Cyber Trust Alliance works with managed services partners across the U.S. to help them provide local support for HIPAA compliance audit needs and remediation planning and services.
From our home base in Austin, we are one of Texas' leading providers of HIPAA risk management and compliance services and optimized remediation solutions, services, and consulting.
Additional information can be found at: www.cybertrustalliance.org and www.cebariskmanagement.com
About Reach IPS
Reach IPS is a digital health innovator using technology to connect patients and providers through its interoperable, vendor-agnostic platform that bridges between wearable devices and patient care. I360 provides hundreds of predefined treatment plans, with the ability to customize, combine and manage any number of devices, caregivers and patient groups, while using your EMR/EHR software of choice. i360 supports almost every biomedical and fitness/wearable device while integrating into most leading EMR systems. i360 promotes healthier lifestyles without making lifestyle changes.
Our Consulting services are another leading edge to Reach IPS. Our expertise is second to none in regards to quality, scope, price and results. We offer the following service lines:
Interim or Augmented CIO services
Network and Voice Security Audit services
Network Security Software review and updates
Universal Service Fund Voice and Data Qualifications
Phone Service and Billing Reviews
Visit www.ReachIPS.com to learn more.
Media Contact for Cyber Trust Alliance
Randy Steinle
rrsteinle@cybertrustalliance.org
Media Contact for Reach IPS
Kyle Gaynor
kgaynor@reachips.com
sales@reachips.com