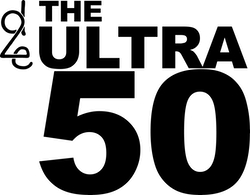 Austin, TX, February 23, 2019 --(
PR.com
)-- Depression2Extinction, a non-profit on a mission to eliminate the stigma of depression and anxiety disorders through movement, mindfulness, & human connection, announced today Founder, Jeff Jackson's, Ultra 50 Expedition. The Expedition includes running an Ultra Marathon of 50K or longer, in all 50 U.S. States, in 50 consecutive days. A feat that has yet to be accomplished.
Jeff Jackson (aka Coach JJ) began Depression2Extinction (d2e) because of his own personal need to get out of the darkness. At 47 years old, JJ had started and sold many successful businesses, but his personal life wasn't always as successful. He was on his third marriage, overweight, and battling an addiction to alcohol and prescription medications. Ultimately hitting rock bottom, and ending up with loaded gun in his hand; it was at this point that he knew he needed radical change to leave this darkness.
Running was the first step in healing for JJ. He ran his first 5k in the summer of 2017 and attempted his first 100 miler in the beginning of 2018, taking on one of the toughest Ultra Marathons in the world, The HURT 100. Coach JJ ended up finishing 67 miles after surviving a fake Ballistic Missile Threat, torn meniscus, and over 27 hours of continuous running. That DNF (Did Not Finish) set JJ into a deep depression where he did not train for several months.
Starting on September 1, 2019, Suicide Prevention Awareness Month, JJ and the d2e team are setting off to complete The Ultra 50 Expedition in order to bring greater awareness to the stigma behind depression and anxiety. This expedition is an opportunity to bring awareness to this stigma and share with students, teachers, and parents the simple, yet profound tools to help better understand their emotions. With d2e's primary tool, The Check-in Process, thousands of people across the country have received support and connection. The Ultra 50 Expedition will help bring our community together in order to build more leaders of change.
"We decided to move the start date of the expedition from May 1 to Sept. 1, 2019. The biggest reason for the change: bring the HEAL Kids Program to more schools across the country," Coach JJ continued. "We believe that movement, mindfulness, & human connection are the three primary pillars to embracing positive mental and emotional health. Our HEAL Kids Program is designed to help students, teachers, & parents create a safe and transformative space to connect more deeply with their emotions, themselves, and others. We currently have approximately 8 additional schools in the pipeline for 2019 alone."
The Ultra 50 Expedition is a sponsored event where Coach JJ will run 50K or longer in all 50 states, in 50 consecutive days. As an average, everyday athlete this will be an enormous undertaking. To learn more, inquire about sponsorship opportunities, and find other ways to support this mission and expedition, go to www.ultra50.org or visit our social media channels on Facebook, Twitter, Instagram.
Coach JJ added, "There is still an amazing event planned in early May for anyone across the globe to participate in helping us eliminate the stigma of depression and anxiety. More coming very soon. But a little hint: get your running or walking shoes ready."
About Depression2Extinction:
Depression2Extinction is a 501(c)(3) charitable organization with a commitment to eliminate the stigma of depression and anxiety disorders. We're are proactively in providing students, teachers, & parents with the tools necessary to better understand their emotions and more easily connect with themselves and others. We believe that through movement, mindfulness, & human connection the world can combat the core issues around depression and anxiety, offering more tools for a positive approach to mental health. Join the larger mission and help eliminate the stigma of depression and anxiety disorders. For more information, or to book your HEAL Kids school or community training, please visit www.depression2extinction.org. Also visit us on Facebook, Twitter, and Instagram.