AD1 Global Launches New Media Department: Creating Content in a Digital World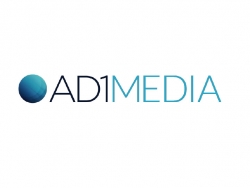 Hollywood, FL, February 28, 2019 --(
PR.com
)-- AD1 Global recently created a new department focused on multi-media content creation, social media and investor relations outreach.
The hospitality company based in Hollywood, FL, built new office space including a recording studio to accommodate the new AD1 Media team.
The department is fully equipped with the latest technology and gear, including echo-minimizing acoustic panels, web cameras, smart TV's and high-tech microphones. The studio will initially be focused on recording and distributing podcasts and live radio segments, and conducting interviews with company and local business leaders.
In the future, the department will use social media platforms like Hootsuite and other tools to engage hotel guests in real-time at any of their 20 hotels.
"This is at the intersection of creativity and data," said company President Daniel Berman. "As our company continues to grow, we're looking for new ways to expand our reach and develop more engaging content that we can share with potential investors, team members, the general public and of course our valued hotel guests."
AD1 Media is to a degree inspired by Marriott's award-winning and acclaimed social engagement department "M Live." Marriott created the "M Live" department to focus on the digital conversations of its hotel guests by leveraging its bespoke social media platform to initiate surprise and delight their guests while on-property.
"In today's tech savvy world, to be a successful marketer you have to be where the people are, and that is on their mobile devices and social media," said Jon McMillian Corporate Director of eCommerce and Marketing. "Conversations are taking place about our company and hotels all around us on Facebook, Twitter and other channels. We choose to engage those people and create meaningful and positive conversations."
AD1 Media will be working hand-in-hand with AD1 Global's marketing department, the latter of which relocated from the corporate office to join the media team in their new space.
The AD1 team members are young but extremely capable and have already used the technology to grow the company's Instagram account by more than 150%.
"I'm using a collective of cool software tools to edit videos, create content, moderate conversations and manage our social accounts," said Steven Cohen, Social Media Content Coordinator. "I get to be creative and it's very rewarding, especially when people react positively to what we are doing."
AD1 Global's portfolio has quickly expanded to now include twenty hotels, including internationally recognized brands such as Hilton, Marriott, and Wyndham. The company is actively engaged in finding new acquisitions. For more information, please visit
www.ad1global.com
.
About AD1 Global:
AD1 Global is a fully-integrated hospitality company based in Hollywood, Florida. Involved in every facet of the business, the company focuses on everything from strategic acquisitions and new developments, to renovations, management services, and investments. AD1 Global offers complete and comprehensive hotel solutions tailored to the specific needs of each individual property. The company's goal is to continuously improve the work process, resulting in highly profitable hotels.
Contact
AD1 Global
Jon McMillian
954-434-5001
www.ad1global.com

Contact