ICO Spotter Publishes Guide on the Best Altcoin Exchanges of 2019
Top ICO Listing Site, ICO Spotters, Shares Their Comprehensive Guide to the Most Trustworthy, User Friendly, and Proven Cryptocurrency Exchanges on the Market Today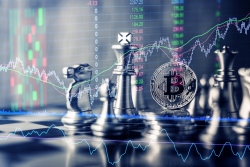 Phoenix, AZ, March 21, 2019 --(
PR.com
)-- ICO Spotter has published their guide for the
Best Altcoin and Cryptocurrency Exchanges in 2019
. While no "best cryptocurrency exchange" exists, this comprehensive article details the major cryptocurrency trading platforms and compares their benefits and disadvantages.
As the cryptocurrency market explodes, consumers have dozens of Altcoin exchanges to choose from. Making an educated choice can be difficult without doing some research as no two exchanges are the same and each promises their customers different benefits and disadvantages. When considering any cryptocurrency exchange, ICO Spotter encourages consumers to consider the platform's security, supported currencies, commissions and fees, payment methods, geographic location, and simplicity. Other factors, such as where you live, the cryptocurrencies you hope to trade, your trading frequency, and trading experience, are also important to consider.
Balancing these six factors, and determining which are most important to you, will help you pick the best exchange for your current needs. ICO Spotter's list of best cryptocurrency exchange sites, which all score exceedingly well in the six factors mentioned above, include:
1. Coinbase – Most User-Friendly Exchange
2. Coinbase Pro – Best Exchange for Intermediate Traders
3. Changelly – Easiest Exchange
4. Binance – Best Exchange Overall
5. Kraken – A Top Contender
"We have spent a lot of time researching the best exchanges available for our readers, and so we are excited to share this well-rounded list of the top exchanges," commented Adam Carlson, Director of Marketing for ICO Spotter. "It is important that users get a good experience when trading cryptocurrency and we do our due diligence when vetting all platforms."
For more information on each exchange or to view a comprehensive list of alternatives that might suit your unique needs, please visit ICOSpotters.com.
About ICO Spotters
Listing an ICO on ICO Spotters is simple, easy and fast. Each ICO is listed by category and by blockchain to make it as easy as possible for interested investors to find a project that interests them. Each listing on ICO Spotters website includes information about the ICO, videos, and links to important information investors may be interested in such as the ICOs whitepaper. Listing an ICO on ICO Spotter is a smart move that gives your company a way to reach hundreds to thousands of investors and raise the money you need to create a successful blockchain project. It makes it easier for your investors to find all of the information in one place.
To learn more about ICO Spotters and get your ICO listed, please visit,
https://icospotters.com
today.
Contact
ICO Spotters
Adam Carlson
1-509-426-5478
https://icospotters.com

Contact