App-Garden Launches It's Newest Solution: Facility Tracker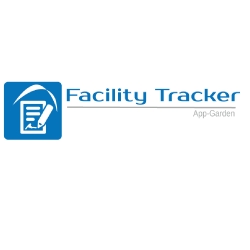 Hickory, NC, April 01, 2019 --(
PR.com
)-- App-Garden, a leader in cloud-based solutions for K-12 administration, announces the launch of its newest solution: Facility Tracker. The Facility Tracker is a cloud-based work order management system which allows school districts to track work orders from submission to completion, saving time and money, while providing transparency to appropriate people. It is an easy-to-use, streamlined, and automated approach to managing both preventive and ongoing work order requests and resource allocation.
App-Garden's Customer Support and Sales teams will work with you to configure and customize the Facility Tracker to ensure that you receive the maximum benefit. In addition to effectively managing work order needs, the Facility Tracker also tracks the lifecycle of capital assets and assists in planning budget requirements for capital asset replacements. A great example of Facility Tracker's Lifecycle feature is the purchase of a new roof for a district building. Simply enter the purchase date and cost as well as the expected lifespan into Facility Tracker and ensure you are planning for the replacement of these capital assets at the appropriate time in your budgeting cycles.
As with all App-Garden solutions, the Facility Tracker meets your needs by giving your district control and organization over maintaining the facilities, grounds, classrooms, and more. With built-in reporting, administrators can reflect on trends to identify gaps in manpower, analyze vendor quality, and review the volume of work orders to optimize the process. This is but a small glimpse at the benefits of Facility Tracker.
With more than 100 years of combined education experience, App-Garden consistently delivers products aimed at simplifying the daily life of school administrators by harnessing the power of automation and technology. If you are already an App-Garden customer, you know the high quality inherent in all App-Garden products and customer support. The Facility Tracker comes with the exact same quality. New to App-Garden? The Facility Tracker is a great introduction to its many solutions. Learn how the Facility Tracker can benefit your school district by
requesting a demo
or reach out to us to
request more information
.
Contact
App-Garden
Kaila Ashley
828-322-5060
www.app-garden.com

Contact