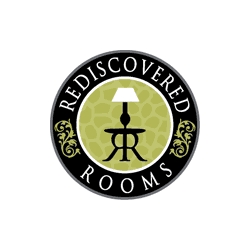 Yorba Linda, CA, March 27, 2008 --(
PR.com
)-- Today's real estate market requires that home sellers find ways to make their home stand out from the masses. With a large number of properties in a slow market, it is imperative that sellers make a good first impression. The summer months present the best opportunity for home sellers and this window of opportunity means lots of competition for buyers, most of who see several homes in one day. Home staging -- the art of preparing a home for sale -- has become the secret weapon of real estate agents and savvy sellers because the ultimate goal of home staging is to get the house sold at the best possible price in the least amount of time.
Real estate staging is a unique "design to sell" technique using furnishings, artwork and accessories to create a visual experience and a feeling of emotional warmth that will appeal to the widest range of people. Prospective buyers only know what they see, not how a property could be—which makes staging or "setting the scene" even more critical when marketing properties. "They want to imagine themselves living in the house, to clearly see the house and its features and not be overwhelmed or distracted by the current home owners possessions," says Colleen Warden, owner of Rediscovered Rooms, one of Orange County's leading staging and interior redesign companies.
Once a home is listed for sale, it becomes more than just a home: it becomes a product on the market. And just like any other commodity, there is lots of competition, ranging from new homes that have been artfully decorated to the multiple resale properties in a similar price range. "Through professional home staging, sellers can gain a competitive edge in the marketplace. Combining expert staging skills with a thorough understanding of both current design trends and the psychology of the home buying process, an inviting space with broad appeal to a wide range of buyers can be created that sets the property apart from the rest." states Colleen Warden.
Colleen Warden is a certified professional with the Interior Redesign Industry Specialists (IRIS), the premier organization of real estate stagers and re-designers. She currently holds the title of Co-President of the Southern California IRIS chapter. Colleen Warden owns R2 Interiors and operates Rediscovered Rooms, a professional Staging and Redesign company serving the Orange County area.
For information, contact Colleen Warden at 888-587-5885 or visit their website, www.rediscoveredrooms.com.
###