#MeTwo? Dating Coach Offers Men 5 Rules for Hooking Up with Women in the Controversial #MeToo Era
Internationally-known Dating Coach Alan Roger Currie warns men of the danger of allowing plausible deniability with women's next-day "sexual regret." Currie is the author of seven eBooks, four paperbacks, and four audiobooks that all center on encouraging men to verbally communicate their sexual desires, interests, and intentions to women of interest in a manner that is more confident and highly self-assured, more upfront and specific, and more straightforwardly honest.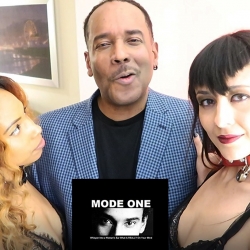 Los Angeles, CA, April 08, 2019 --(
PR.com
)-- When it comes to society's sexual morals, values, and ethics, no one could argue that the nature of men and women's intersexual relationship dynamics have most certainly changed over the last sixty-plus years.
Prior to the 1960s, the idea of men and women engaging in premarital sex was heavily frowned upon. A large percentage of women remained virgins until the night of their wedding day, and the notion of promiscuity was typically associated only with street prostitutes and other similar female sex workers known as "ladies of the night."
Author and Professional Dating Coach, Alan Roger Currie explains in his book, "The Beta Male Revolution: Why Many Men Have Totally Lost Interest in Marriage in Today's Society," that the period between roughly 1960 and 1974 entirely changed the way men and women view engaging in sexual activities outside the context of marriage, and even outside the context of a long-term strictly monogamous relationship in general.
"Once society introduced the birth control pill in 1960, and subsequent to that, you had the Second Wave of Feminism emerge, the 'Free Love' Movement otherwise known as the 'Sexual Revolution,' and finally the legalization of abortion in the mid-1970s, the desire to engage in sex before marriage became far more acceptable and normalized, particularly for women," said Currie, who is the author of "
Mode One: Let the Women Know What You're REALLY Thinking
," which is a very popular eBook, paperback, and audiobook for single heterosexual men.
The "Hookup Culture," which represents single men and women's desire to engage in short-term, non-monogamous 'casual' sex, was arguably most popular in the 1970s and 1980s, but once reports of date-rape and sexual harassment began to attract mainstream news attention in the 1990s, the idea of casual sex slowly but surely became more risky for the average single heterosexual male in society. Now, in the 21st Century, most men are very aware of the potential consequences and repercussions of being perceived as being too sexually aggressive with women in the controversial #MeToo Movement Era.
Currie offers at least five (5) tips for men who maintain a high interest in pursuing one-night stands, weekend flings, and other variations of short-term non-monogamous 'casual' sex with women of interest:
Tip #1: Men should always verbally communicate their sexual desires, interests, and intentions to women in a very crystal clear, straight-to-the-point manner before any physical activity or sexual activity even begins. This is the basis for Currie's "Mode One Approach" to hooking up with women;
Tip #2: As much as possible, men should always wear condoms when engaging in sexual activities with a woman who is not the man's wife, fiancée, or long-term romantic companion. No man should put himself in a position to contract a sexually transmitted disease or infection (STD or STI) and/or impregnate a woman unintentionally;
Tip #3: Men should never engage in sexual activities with a woman who has (illegal) drugs in her system and/or a high amount of liquor or alcoholic beverages in her system, particularly if it is his very first time seeking sex from the woman;
Tip #4: Men should never, ever attempt to circumvent receiving verbal consent from a woman prior to engaging in sexual activities with her. The man should always wait for a woman to offer him enthusiastic consent before becoming very physical and sexual with a woman. In some cases, the man should even go as far as to record the woman on audio or video offering him verbal consent;
Tip #5: Men should never seek to disparage or insult a woman's image and reputation after an episode of casual sex, such as engaging in high school level "locker room talk" with male friends. Women are very protective of their public image and reputation, and might become resentful and even vindictive if they feel that a man has engaged in blatant attempts to tarnish their reputation among their peers.
When Currie was a featured speaker at the "21 Convention" in Orlando, Florida in October 2018, he raised eyebrows when he publicly suggested that single heterosexual men should identify a female (platonic) friend of theirs to act as a blend of a "verbal consent eyewitness" and even a mutually agreed upon "voyeur" of sorts of the sexual activities between the man and the woman to make sure that her male friend is not guilty of any sort of sexual assault or misconduct, as well as to make sure that the woman his male friend is with cannot file any invalid date-rape charges against the man. In relation to Tip #4 above, Currie lightheartedly referred to this as a "#MeTwo" proposition for men to protect themselves against false accusations and allegations of inappropriate sexual behavior.
"Many in the audience laughed when I said it, but I had at least two women who were present at the event openly acknowledge that they felt this was an idea that needed to be explored. I realize that many women like to keep the activities of their sex lives discreet and private, but the reality is, a good number of men have been falsely accused of date-rape and sexual misconduct by women who suffered nothing more than 'sex regret' and 'next-day guilt.' Just like no woman wants a reputation as a 'promiscuous slut,' no man wants to be falsely accused of being a rapist," added Currie, who works with clients both here in the U.S. as well as many clients internationally.
Currie offers Email Consultations, Skype & Telephone Consultations, and One-on-One / Face-to-Face Coaching Sessions to his male clients. Recently, Currie has even worked with a small percentage of female clients.
For more information, visit
http://directapproachdating.com/coaching/
Currie's eBooks, paperbacks, and audiobooks are available on Amazon.com and Currie's professional biography can be found at https://en.wikipedia.org/wiki/Alan_Roger_Currie
Contact
Mode One Multimedia, Inc.
Alan Roger Currie
1-219-789-1948
http://patreon.com/modeone
Ms. Adrienne Yates (Publicist): 1-614-975-5690

Contact