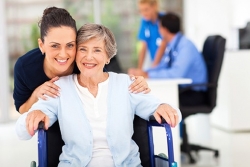 Hackensack, NJ, April 12, 2019 --(
PR.com
)-- In mid-February, House and Senate Democrats introduced a bill in Congress that would allow anyone over 50 to buy into Medicare. Medicare at 50 seeks to target early retirees with the objectives of obtaining the same tax credits and cost-sharing subsidies as the Affordable Healthcare Act, the bill would allow anyone between the ages of 50 and 65 to purchase private Medicare health insurance.
Medicare is 53 Years Old This Year
Medicare is a national health insurance program that began in 1966. Americans 65 and older receive health insurance benefits until their death under the program. Medicare has four parts. Individuals should be familiar with all four parts when planning for health care coverage as they age and retire.
The current law makes 65 the age of eligibility for Medicare benefits. Some individuals under age 65 qualify for Medicare benefits under special circumstances, like end-stage renal disease or individuals on Social Security Disability Insurance benefits.
Medicare Part A, B, C, and D
Part A covers the cost of hospital admissions and the cost of any skilled nursing facility or hospice. Enrollment in Part A is automatic when a person reaches the age of 65. There is an annual deductible and coinsurance payments that need to be paid in order for Medicare to kick-in and cover the balance. Part A is also called hospital insurance.
Part B covers outpatient care that includes items such as doctor's office visits, tests, and preventative care like vaccines and preventative care. Enrollment in Part B is automatic. Additional benefits under Part B include paying for certain medical supplies, like therapeutic shoes, compression stockings, and blood sugar test strips. There is a deductible and a monthly fee that need to be paid in order for the cost of the services to be paid. Part B is also called medical insurance.
Part C is a supplemental private insurance plan to Medicare. Part C plans cover hospitalizations, medication, dental, hearing, vision, and wellness programs. Also called Medicare Advantage, this part helps individuals with the cost of the services or copayments not covered by Medicare Parts A and B. Individuals pay a monthly premium for this insurance supplement.
Part D is a separate prescription drug benefit. Not all prescription drugs are covered under this part but for a monthly fee Part D insurance covers most prescription drugs. Part D is separate and apart from Part B. Recall that Part B covers most prescriptions as well. Part D covers the co-payments.
Establish a Long-Term Health Care Plan
Individuals should plan for long-term health care while they are healthy. Understanding long-term medical plan insurance programs like Medicare and all of its parts will help people plan for the financial impact of medical insurance when they retire. Ask a Bergen County Elder Care Lawyer to review your current long-term health care plan and make recommendations for changes or improvements that may benefit you and your family. To request a consultation with a
Divorce Lawyers in Bergen County
call (201) 690-1642 today.