Streamix Announces the Release of It's Crypto Token MIX
The MIX token is designed to decentralize streaming, gaming, and social networking. MIX crypto token will facilitate fast transactions and reward Streamix platform users.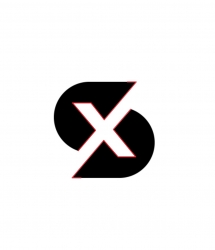 Caldwell, NJ, May 07, 2019 --(
PR.com
)-- Streamix (MIX) is proud to announce the MIX crypto token. With the help of Streamix, users will be able collect crypto tokens as rewards while using upcoming Streamix social streaming, and gaming platform. This will revolutionize the world of streaming and gaming.
Streamix (MIX) is constantly working on improving the world of streaming and is now thriving online with the help of crypto token. The token was designed based off of Stellar Lumens protocol. Streamix users can use the crypto tokens on any affiliated streaming platforms, gaming platforms, and online shopping stores to make purchases or get discounts.
In this fast growing trend of blockchain and decentralization, crypto tokens are the way to go when it comes to fast transactions. Easy to keep track of and easy to use, the MIX token can facilitate payments, in game, and in app purchases very efficiently. MIX is a ground breaking instant payment solution that uses a distributed ledger technology. MIX is also a decentralized video content distribution and gaming platform. MIX aims at revolutionizing the online video content industry by ensuring that content creators receive maximum compensation for their creations.
MIX is built on the Stellar Network, which has been lauded as a revolutionary money transfer system. Using the Stellar network will result in a better and cost friendly way of managing micro-payments. The stellar network also allows lower remittance costs; therefore, it will be possible to allow cross border payments without incurring extra costs. With globalization, content consumers come from all over the world; thus leveraging this aspect of the Stellar network will result in increased usage and increased consumption of video and audio content due to lower costs.
The goal of Streamix is to decentralize streaming, gaming, and social networking so that content creators are able to get the most value from their content. At the same time, all users are able to earn rewards when they use Streamix platform. Streamix will create an open source content platform that will be secured using Stellar Lumens blockchain technology. This open source will allow improved content sharing through streamlined connectivity, more equitable sharing of revenues, and transparency in terms of copyright issues. Streamix will put in place strategies to ensure that content on its network is of high quality and meets all legal and artistic standards. Content uploaded on the network should also be original. Currently, multiple players who eat into the content creators profits characterize the video streaming industry. The Streamix platform solution will revolutionize content and revenue sharing. It is a system that is easy to use and is a win for everyone involved.
Check it out today at www.streamix.io
Join on Telegram:
http://t.me/Streamix
Where to trade Streamix
https://stellarport.io
https://Ecex.exchange
Name: Sugnesh Patel
Organization: Streamix.io
Website: https://streamix.io
Contact
Streamix
Sugnesh Patel
973-771-6639
www.streamix.io

Contact