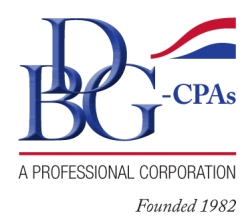 Charleston, SC, May 07, 2019 --(
PR.com
)-- The BDG-CPAs leadership team is in Charleston this week for a special event at The Joe on May 8. BDG-CPAs is located at 170 Meeting Street in downtown Charleston. They are sponsoring "Baseball Chapel" at the RiverDogs game with a Devotional on Forgiveness - The Chris Singleton Story. Mr. Singleton will join them for this inspirational event.
Baseball Chapel is an international ministry recognized by Major and Minor League Baseball and is responsible for the appointment and oversight of all team chapel leaders (over 500 throughout professional baseball). BDG-CPAs founding partner Neil Della Torre and George McGovern (NY Yankees Chaplain) are longtime friends and thought this would be a unique and spiritual event preceding the baseball contest between the Charleston RiverDogs and the Columbia Fireflies.
Ike Bullard (RiverDogs Chaplain) and George McGovern will provide the devotional. In addition, Chris Singleton will share his own personal story on forgiveness. His mother was one of the Emanuel Nine who lost their lives during the Charleston Church Shooting in 2015.
Chris Singleton is a former Charleston Southern and Goose Creek High School standout. He was a 19th round pick by the Cubs in the 2017 draft and spent 2 seasons playing in the organization's minor league system.
About BDG-CPAs:
Founded in 1982, BDG-CPAs technical tax, audit, accounting, and advisory talents are often comparable to that of a Big 4 accounting firm. Partners have over 25 years of experience with the Big 4 firms, primarily with PwC. Long-term, mutually successful relationships with many blue chip, prominent clients distinguish BDG-CPAs.
The BDG-CPAs provide top quality accounting, audit and tax services, primarily to:
- Closely Held Businesses | full services: attest internal control driven and tax savings focused.
- Major Corporations | outsourced functions: recurring technical accounting, audit, and tax, fixed fee.
- Broker-Dealers, RIA's, requiring PCAOB audits and Private Equity Funds.
- Employee Benefit Plans Audits | DOL required with Form 5500, proposals take 15 minutes.
- High Tech Companies, from development stage to IPO | SEC requires PCAOB audits.
- High Net Worth Individuals | annual and long-term family tax planning and return preparation.
- Nonprofit Organizations, giving back to the community.