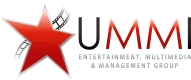 Atlanta, GA, May 10, 2019 --(
PR.com
)-- On March 22, 2019. the U.S. Business Network and The Edge held their annual Women's Day Luncheon in partnership with the Women of AT&T. This occasion celebrated our country's history of women in business, focusing on "The Power of Partnerships: How Organizations Lead Together." Rose Battle, president of UMMI Agency, was honored as the 2019 inaugural recipient of the Thomas and Barbara Hughes Business Legacy Impact Award.
The Thomas and Barbara Hughes Business Legacy Impact Award has been designated for an entrepreneur that has demonstrated perseverance, longevity and philanthropy in the community their business serves. This award was established in February 2019 for the generous support of The Edge programming by Thomas & Barbara Hughes. From 2010 to 2018, the Hughes have financially supported The Edge business development training and Women's Business Center program, which serves 300 to 400 new potential entrepreneurs each year. "We are honored to provide this support in recognition of extraordinary business acumen," states Thomas and Barbara Hughes.
Rose Battle always had a deep enthusiasm for modeling. After moving to Atlanta with her husband, Alvis, Rose independently landed jobs with many major brands. Just as her modeling career began, it was abruptly cut short when her mother was diagnosed with Alzheimer's disease. While caring for her mother at a nursing home, she became inspired to create fashion shows for the patients and their families, bringing her passions of fashion and family together. Years later, Rose re-entered the modeling industry, relying on strong business relationships she built over the years. With the knowledge and expertise gained, she founded her own agency, Ultimate Model Management Inc., in 2006 in Atlanta, Georgia.
"I am so honored for this recognition from The Thomas and Barbara Hughes Impact Award and The Edge - it's been the joy of my life to build this legacy with my husband, Alvis," says Rose Battle, founder and president of UMMI. Now, with over 20 years of industry experience, Rose Battle and UMMI Agency, best known as Ultimate Model Management Inc., have earned a stellar reputation for professionalism and peak performances and is a staunch competitor in the business and entertainment industry with influential clients like Coca Cola, Tyler Perry Studios, Porsche, and Turner Broadcasting, to name a few. UMMI Agency is now positioned to participate in the Georgia Creative Arts Industry, which has created over 200,000 jobs in the film, and arts and entertainment industries and boasts economic impact of over 65 billion.
As a female minority owned business, Rose's company competes for bidding opportunities that may be state or federally mandated for consideration. UMMI Agency is certified with NMSDC (National Minority Supplier Development Council), GMSDC (Georgia Chapter), WBENC (Women Business Enterprise National Council) and GWBC (Georgia Chapter), which allows for distinct recognition of women and minorities in business. UMMI Agency represents elite fashion models as well as both seasoned and up and coming acting talent. UMMI talent representatives have consistently booked television acting roles in popular TV series, like Tyler Perry's "The Have and The Have Nots" and Disney's Cartoon Network with more regular placements on crime shows from The Discovery ID Channel.
UMMI Agency consistently books major brands for TV commercials and print advertising to include Wal-Mart, L'Oréal, Delta, and a host of others.
Rose Battle conducts hands-on, weekly Model Boot Camps at C.A.U.S.E of Elegance in Atlanta's premier Phipps Plaza, Buckhead, where she trains young girls and women on runway modeling and teaches the ins and outs of the modeling and entertainment industries.
About Thomas and Barbara Hughes
Thomas Hughes is an esteemed businessman. He and his wife Barbara have vested their philanthropic time, talent, and treasures in support of the growth and sustainability of small and emerging businesses in the community. This award recognizes their support of The Edge's Women's Business Center program.
About UMMI Agency (Ultimate Model Management Inc.)
UMMI Agency's corporate office is located in the heart of Buckhead, Atlanta, GA with satellite offices located in 4 major cities to include Chicago, Las Vegas, Los Angeles, and New York.
Ultimate Model Management Inc., is a 13-year-old, full service modeling and talent agency, rebranded in 2017 as UMMI Agency, a full service entertainment, multi-media, and management group expanding its expertise beyond model and talent representation, brand ambassadorship and promotions, into the film, television, and special events industries.