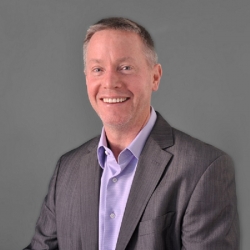 Novato, CA, May 22, 2019 --(
PR.com
)-- As COO, Galen will help SolarCraft as they continue to expand their offerings in residential and commercial solar, energy storage, and energy efficiency to help local homeowners and businesses solve increasingly difficult financial, environmental and social challenges presented by the use of fossil-fuel based utility power.
Mr. Torneby is a certified Professional Project Manager and CSLB license holder with a passion for renewable energy and sustainability. He brings a broad range of expertise and experience to SolarCraft, including the design/build of hundreds of megawatts of Solar PV worldwide and leading project development and project delivery for both local solar installers and vertically integrated global manufacturers like SunPower and First Solar. Prior to joining SolarCraft, Galen most recently held the position of Head of Department-Solar EMEA for DNV-GL, the world's leading engineering and technical advisory firm for renewable energy.
"I am very excited to welcome Galen as a leader and an employee-partner at SolarCraft," says CEO, Ted Walsh, himself an industry veteran that previously led a few of California's largest solar companies before joining SolarCraft to focus on driving sustainability within his local North Bay community. "Galen brings an impressive wealth of knowledge to our team. It is rare to find someone with his level of technical expertise, whose has led global companies and helped build some of the largest renewable energy projects in the world, but also has hand's on experience building residential PV systems and working within small-to-midsize local solar companies. He is a great addition the SolarCraft team."
Galen lives in Sonoma County with his wife, and is part time farmer and fly angler in his free time. A long time Wine Country resident, Galen took on international assignments after his home was lost in the 2017 Wine Country wildfires and is excited to rebuild his own home while helping build a more sustainable and resilient North Bay community.
SolarCraft is 100% Employee-Owned and one of the largest green-tech employers in the North Bay for over 35 years. SolarCraft delivers Solar and Clean Energy Solutions for homes and businesses including Solar Electric, Solar Pool Heating, Battery / Energy Storage and Energy Efficiency. With over 7,000 local customers, our team of dedicated employee-partners is proud to have installed more solar energy systems than any other company in the North Bay.
www.solarcraft.com
.