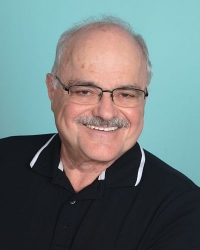 Boca Raton, NJ, May 17, 2019 --(
PR.com
)-- Milton A. Kaufman, Licensed Clinical Social Worker (LCSW), announces the opening of his psychotherapy practice at 229 Fanshaw F, Boca Raton, Florida. The services offered are mental health counseling for adults, couples, children, and adolescents.
Kaufman recently relocated from New Jersey. After retiring from twenty-five years as a teacher in the New York City School System, he received his Master of Social Work degree from Rutgers University at age seventy-three. He is licensed as an LCSW in Florida and New Jersey.
In addition to managing a full-time practice, Kaufman is currently writing an epistolary novel entitled, "Letters from the Rhineland," based on a series of letters written by his grandparents when they were trying to get out of Nazi Germany.
Kaufman remembers growing up in Ohio in the 1950's and being impressed with a TV show entitled "Life Begins at Eighty." Kaufman says it's never too late to achieve your dreams. And it's certainly never too late to feel better and improve the quality of your life.
For additional information or to schedule an appointment, contact Milton Kaufman, LCSW at 754-227-2082. More information about Kaufman and his practice can be found at psychologytoday.com. Flexible hours including evenings and weekends are available. For those unable to schedule a face-to-face appointment, tele-therapy sessions and coaching via Skype are available. Insurance and private pay accepted.