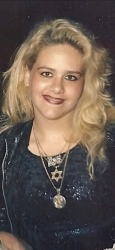 Miami, FL, June 04, 2019 --(
PR.com
)-- Zeyra C. Couceiro of Miami, Florida has been recognized as a Woman of the Month for May 2019 by P.O.W.E.R. (Professional Organization of Women of Excellence Recognized) for her outstanding achievements and high level of success in the fields of retail grocery and dog breeding. Each month, they feature women to represent their professions and industries due to their expertise and success in their chosen specialty.
About Zeyra C. Couceiro
Zeyra Couceiro is the VP, owner and manager of Triton Supermarkets. There are currently two locations, Triton 1 located in Miami Beach, Florida and Triton 3 in Miami; Triton 2 was sold several years ago. Triton 1 is the main location. This local supermarket is a great one stop shop for anything you may need without the hassle of driving to a bigger supermarket, offering fair prices and a great variety. They also have a cafeteria which sells food by the pound, sandwiches, freshly made salads, shakes and even offer catering services. Ms. Couceiro is responsible for managing and overseeing the operations of the supermarket.
In addition to her job in retail, Zeyra is a dog breeder. Her company, Vom Couceiro German Shepherds Inc., breeds and trains German Shepherds. Vom Couceiro prides itself on being a completely family owned and operated breeder treating their dogs, as well as their puppies, as part of their family. They operate with the highest standards in the industry and became breeders because of their tremendous love of German Shepherds.
Ms. Couceiro is a notary public. She is a member of the GSDCA, USCA and the National Rifle Association. In her spare time, Zeyra enjoys shooting, hunting and volunteering in the US and abroad, helping needy families have a better life with much needed home repairs, donated food and clothing.
For further information, contact www.germanshepherds4u.co/ and www.vomcouceiro.com.
About P.O.W.E.R. Magazine (Professional Organization of Women of Excellence Recognized) and Powerwoe.com
P.O.W.E.R is an online community as well as a digital and exclusive print magazine featuring celebrities and everyday hardworking professional women. Our mission is to provide a powerful network of empowering women who will mentor and inspire each other to be the best they can be. Through our valuable services, our members can network, collaborate with like-minded professionals, gain recognition and obtain knowledge from those who have already achieved success.